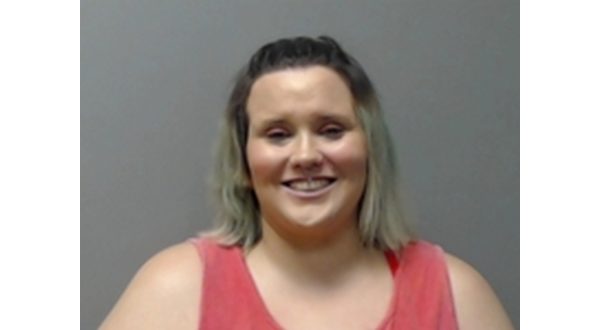 Photo: Brittany Ann Edelmon
A Mountain Home woman has been arrested under a law passed just a few years ago to prevent someone from threatening another person with releasing nude photos of the victim to the public. Thirty-one-year old Brittany Ann Edelmon was arrested Saturday on a charge of sexual extortion, which is a Class B felony.
According to the probable cause affidavit in the case, Mountain Home police were notified in April by police from Los Angeles who took a report from someone who received a friend request on Instagram from someone who had several nude photos of the victim for public viewing. The victim claimed they were taken when she was in a relationship with Edelmon's boyfriend several years ago, and she did not give anyone permission to publish the photos.
It was believed the photos were uploaded to the social media account during the time Edelmon and her boyfriend were in Mississippi, but investigators there obtained a search warrant from Instagram and the phone carrier and discovered Edelmon was the owner of the device used to upload the pictures, and it happened while Edelmon was living in Mountain Home.
In messages sent on Instagram to the victim, it's alleged Edelmon threatened the victim concerning a pornographic website and said "I'll ruin your whole life."
Edelmon was brought in for questioning but refused to speak to investigators.
She is being held on a $5,000 bond.
INFORMATION ABOUT THE LAW
In 2017, Arkansas became the second state in the nation to pass a sexual extortion law.
The law prohibits a person from coercing a victim into meeting certain demands – including providing sexual images or engaging in sexual contact — by way of threats against his or her property or reputation.
Sexual predators often create fake social media accounts, pose as teenagers and entice victims into providing them with explicit personal images, recordings or text messages.
Once the image or information is provided, victims are then told if they do not comply with what is being asked, the images, recordings or text messages would be made public ruining the victim's reputation.
A threat is often made that the victim's family or friends could become targets.
The crime is often referred to as "revenge porn."
The Federal Bureau of Investigation says "sextortion" is one of the fastest growing crimes against children. Almost 80% of the victims are girls with an average age of 15.
The commission of the crime is facilitated by the near universal access to, and heavy usage of, electronic social media by way of computers and cellphones by minors.
Many of the images supplied are "selfies" taken with cellphone cameras.
Under the Arkansas law, a person convicted of sexual extortion is ineligible to receive or renew licenses in a broad range of fields. It also requires registration as a sex offender.
Sexual extortion is a Class B felony in this state punishable by from five-to-20-years in prison and a fine not to exceed $15,000.
WebReadyTM Powered by WireReady® NSI