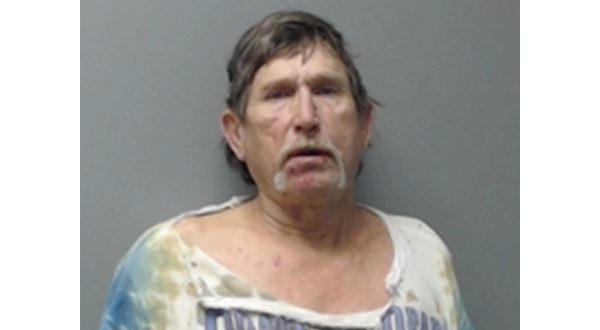 Photo: Douglas Alan Daniel
A Baxter County man, unhappy with the lack of repairs on his rental mobile home, now faces a trio of weapons charges, after an incident with shots being fired at a mobile home park on State Highway 126.
Sixty-year-old Douglas Alan Daniel was arrested on three counts of felon in possession of a firearm, a felony count of terroristic threatening, public intoxication and third-degree battery following the incident on Oct. 7.
Authorities received a report of a physical altercation with shots fired, and deputies with the Baxter County Sheriff's Office (BCSO) arrived on scene to locate several individuals standing in the yard. A deputy made contact with Daniel, who was "extremely inebriated" and had scratches on his forearms. A portable breathalyzer test indicated Daniel had a blood-alcohol content over three times the legal limit at .242.
The alleged victim was located and told authorities he had been working near the lot, when he was approached by Daniel, who began to yell and struck him in the eye with a closed fist. Daniel allegedly kicked the victim in the leg several times and "asked if he liked it."
The confrontation became a full-on fight between the men, until a third man appeared and broke up the skirmish, with Daniel allegedly pulling out a handgun and firing two to three shots in the air, according to a BCSO narrative of the incident.
After Daniel was taken into custody, his wife invited officers into the mobile home to show them "the lack of repairs" that were not completed by the victim, who serves as a landlord at the park. While in the residence, officers saw two firearms in plain sight. Daniel is a convicted felon, therefore, prohibited from possessing firearms. The firearms were confiscated by authorities, with ammunition located in the chamber of three weapons.
The third-party who broke up the fight told authorities he lived nearby, heard a lot of yelling and went to investigate. He found Daniel and the victim on the ground, separated the men and then allegedly saw Daniel discharge the handgun in the air.
Daniel was released Oct. 8 on a $15,000 bond.
WebReadyTM Powered by WireReady® NSI