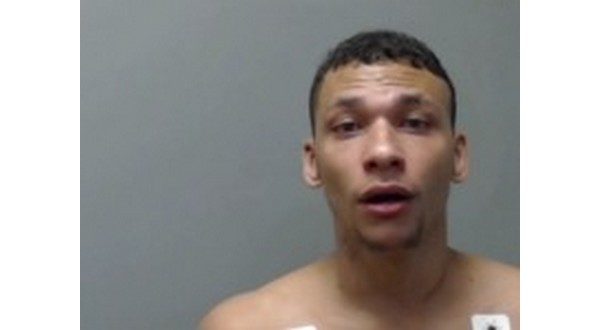 Photo: Kendrick Nathaniel Sebree
A Mountain Home man facing charges in three criminal cases appeared in Baxter County Circuit Court Thursday and changed his plea to guilty.
Twenty-four-year-old Kendrick Nathaniel Sebree was sentenced to 12 years in prison with 10 suspended and two to serve in one of the Community Correction Centers in the state.
Sebree's charges stem from three traffic stops, two by the same Mountain Home police officer. The first stop occurred in August last year, with two more in September.
In all of the stops, drugs or drug paraphernalia were found.
The most serious charges against Sebree were filed as a result of a traffic stop on Sept. 24 last year.
A Mountain Home police officer reported seeing a pickup truck traveling westbound on Ninth street. Sebree was alleged not to have been wearing a seatbelt.
The officer said once he got behind the vehicle, the occupants "began moving around more than normal."
The truck was stopped at the intersection of Ninth and Bryant streets. All three of the occupants – Jessica Raymond, Tanner Sebold and Sebree – had been in trouble with the law, with Raymond and Sebree identified as being on felony probation at the time.
Sebold was later convicted of a number of crimes and is in prison.
A search of the pickup truck turned up drugs, drug paraphernalia and firearms. One of the firearms was reported to have the serial numbers removed.
All three adult occupants of the vehicle were charged with various crimes.
Sebree was charged with possessing methamphetamine, drug paraphernalia, the simultaneous possession of drugs and firearms, possession of a defaced firearm and being a felon in possession of a firearm.
The simultaneous possession of drugs and firearms is a Class Y felony that carries a maximum sentence of life in prison. It was dismissed by the state.
Because Raymond's 2-year-old daughter was in the vehicle, Sebree and the others were also charged with endangering the welfare of a minor. The Arkansas Department of Human Services took custody of Raymond's child.
In court Thursday, Sebree said none of the illegal items found in the vehicle belonged to Raymond. He identified Raymond as his "baby mama." They have been arrested together in the past.
When officers found needles in the pocket of Sebree's shorts, he said they were there because he had just been diagnosed with diabetes.
During an earlier arrest, Sebree had claimed to be having a heart attack.
Kendrick Sebree and his 31-year-old cousin, Matthew Travis Sebree, have been accused of a variety of crimes through the years.
The charges against one or both cousins have included theft of property, criminal mischief, burglary, possessing an instrument of crime, battery, terroristic threatening, fleeing, theft by receiving and impairing the operations of a vital public facility.
The charges also include assault, leaving the scene of an accident, possession of drugs and drug paraphernalia, endangering the welfare of a minor, being a felon in possession of a firearm, being in possession of a defaced firearm and simultaneous possession of drugs and firearms.
Matthew Sebree is an inmate in the Baxter County jail. He is facing charges filed in a 2019 case in which he is accused of having items in his possession allegedly stolen in break-ins at storage units. His next appearance is set for November.
WebReadyTM Powered by WireReady® NSI