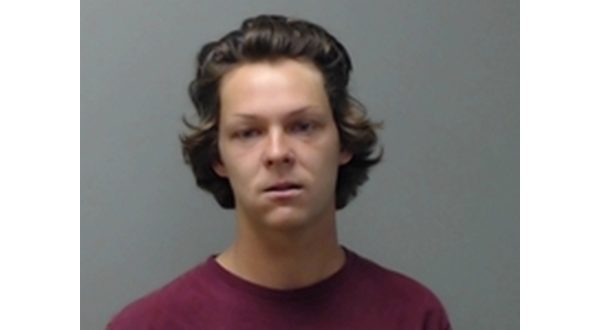 Photo: Jesse Edward Foster Jr.
A 20-year-old Salesville man appeared in Baxter County Circuit Court Thursday and entered a not guilty plea to charges filed against him stemming from an alleged attack on a couple in their 60s.
Jesse Edward Foster Jr. was taken into custody Oct. 16. As investigators were looking into another case, it was discovered that the couple had allegedly been attacked by Foster and three other males in early September.
The victims said they did not report the incident immediately because Foster had threatened to shoot them, if they went to the sheriff's office.
According to the probable cause affidavit, the victims were driving in the Jordan area when a truck came up behind them with its bright lights on, while swerving back and forth.
At one point, the truck passed the couple's vehicle. The truck's horn was blowing, and the occupants were said to have been hanging out of the windows yelling obscenities.
The truck was reported to have cut between the couple's vehicle and an automobile in front of them and pulled into a church parking lot. The couple followed.
The male told investigators he got out and went to the truck to find out what the problem was.
Three males and a female were reported to have gotten out of the truck, with one male remaining inside.
The males who got out of the truck began hitting the victim. He reported being hit in the head and kicked in the stomach and chest.
The female victim attempted to go to the assistance of the male, but she was elbowed in the chest and knocked to the ground. She suffered a compound fracture to her back.
According to the probable cause affidavit, the female who had been in the truck with the alleged attackers attempted to make her companions stop hitting the victims. She offered assistance to the female victim in getting back to the couple's vehicle.
As the couple got into their vehicle to leave, the male victim told his attackers he would report the incident to the sheriff's office.
One of the men, identified as Foster, is said to have commented that the men would say it was the male victim that had started the trouble. Foster is also alleged to have threatened, "How would you like a gun to your head?"
In the case involving the alleged attack on the couple, Foster, who is represented by Mountain Home attorney Ben Burnett, is charged with two felony counts of second-degree battery and with felony terroristic threatening.
Foster, who is free on $20,000 bond, was ordered to reappear in circuit court Nov. 5.
Foster's arrest stems from the investigation of the murder of a 41-year-old Salesville man Oct. 5. It was reported Foster has been questioned about any knowledge he might have related to events leading up to the homicide.
WebReadyTM Powered by WireReady® NSI