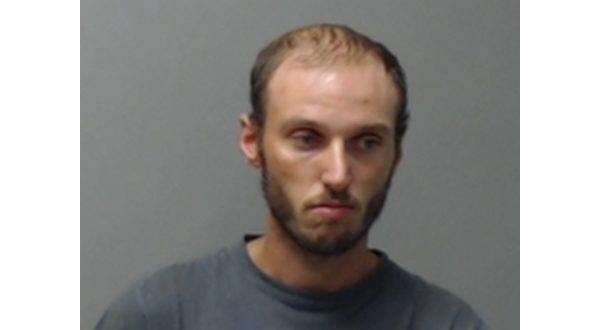 Photo: Philip Randall Bartlett
A 32-year-old Mountain Home man who was first charged with a felony offense when he was a teenager was back in Baxter County Circuit Court Thursday.
Philip Randall Bartlett entered a guilty plea to his latest charges and was sentenced to six years in prison.
Bartlett's latest arrests stem from an encounter with a Baxter County deputy sheriff that the Mountain Home man attempted to avoid by fleeing on a motorcycle in early July.
After a chase where speeds were reported to have reached 70-80 miles-per-hour, Bartlett attempted to reverse course in an attempt to get by the deputy.
According to the probable cause affidavit, the deputy reported he was able to close off the escape route, and Bartlett laid the bike down and fled.
The female passenger on the bike also tried to escape, but when the deputy ordered her to halt, she surrendered.
The woman told the deputy Bartlett was the one driving the motorcycle.
When the motorcycle was checked, it turned out to have been reported stolen from Lowell in Northwest Arkansas.
The license plate on the stolen bike had also been reported stolen from another city in the northwest corner of the state.
Bartlett was also charged with being a felon in possession of a firearm. He was stopped in August by a Mountain Home police officer because of a cracked taillight and a non-operating rear license plate light.
A loaded .40-caliber pistol was found in the vehicle. As a convicted felon, Bartlett is not allowed to have contact with firearms.
On Thursday, Bartlett pled guilty to charges including theft by receiving, fleeing, being a felon in possession of a firearm, a number of traffic violations, failure to appear, failure to pay fines, fees and costs imposed in earlier cases and violating parole.
He was also ordered to pay slightly more than $5,100 in restitution.
Bartlett's criminal charges through the last 13 years have mostly stemmed from theft of property, commercial and residential burglary and breaking or entering.
In only three of Bartlett's cases, there were a total of 91 individual counts.
He has been in both the county jail and state prison.
WebReadyTM Powered by WireReady® NSI