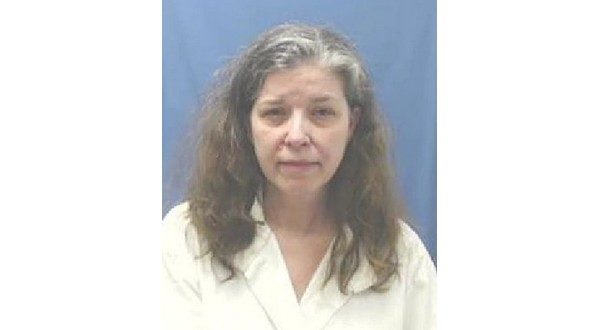 Less than three months after a judge sentenced her to 50 years in prison, convicted murderer Rebecca O'Donnell has left the state.KAIT reports Cindy Murphy, communications director for the Arkansas Department of Correction, says O'Donnell was transferred to another prison.
Murphy says, "The inmate was transferred for security reasons."
She did not elaborate on what those security reasons were nor would she say where O'Donnell had been moved.
On Aug. 6, O'Donnell pleaded guilty to the first-degree murder of former Arkansas State Senator Linda Collins.
"I went to Linda's house, and I intentionally killed her and then hid the body," O'Donnell told the judge at the time.
In addition pleading guilty to the murder and abuse of a corpse charges, O'Donnell also pleaded "no contest" to two counts of soliciting Jackson County inmates to commit capital murder.
Upon hearing her plea, Judge John Fogelman sentenced her to a total of 50 years in the Arkansas Department of Correction.
Collins was elected to the Arkansas State Senate for District 19 in 2014. The district includes eastern Fulton County and all of Izard, Sharp, Independence and Randolph counties. She lost her re-election bid in 2018.
WebReadyTM Powered by WireReady® NSI