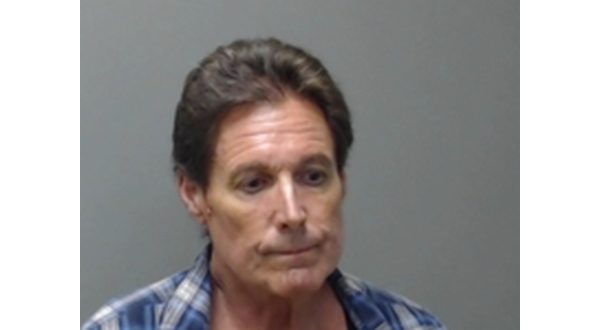 Photo: Mark H. Hansen
A 61-year-old man who was wearing no pants or underwear when he was arrested by a Mountain Home police officer in mid-May changed his plea to guilty on charges against him during a session of Baxter County Circuit Court Thursday.
Mark H. Hansen was sentenced to five years in prison.
In the May arrest, the officer began pursuing a pickup truck after noticing the left taillight was cracked.
As the officer followed the vehicle, being driven by Hansen, he reported it crossed a double yellow line twice and rolled through a stop sign.
The officer activated his emergency lights and siren near Roller Funeral Home on Arkansas Highway 5 North.
Hansen was reported to have passed several places where he could have pulled over, but continued driving until he reached his residence along Campbell Place.
When Hansen got out of the truck and headed toward his house, the officer reported he was not wearing pants or underwear.
Hansen was ordered to get on the ground. He complied and was placed in custody.
A glass smoking pipe used to ingest drug methamphetamine was in the driver's seat.
Hansen told the officer he had seen the emergency lights on the patrol car and heard the siren but did not pull over.
His license was suspended at the time for driving while intoxicated.
In mid-November last year, a cracked taillight also got Hansen in trouble.
An Arkansas State Police trooper pulled over Hansen's pickup truck. The trooper found a liquid substance field testing positive for methamphetamine, a glass pipe used to smoke the drug and two open beer cans.
The trooper said Hansen was initially argumentative regarding being stopped and denied the illegal substances belonged to him.
On the way to the Baxter County jail, Hansen was alleged to have admitted the meth pipe was his and he did have a plastic bag with methamphetamine inside, but he said he thought he had smoked it all within the three hours preceding being stopped by the trooper.
Hansen was alleged to have asked the trooper if "we could work out a deal."
He was jailed on charges including possessing methamphetamine and paraphernalia to ingest the drug and having open alcohol containers in his vehicle.
WebReadyTM Powered by WireReady® NSI