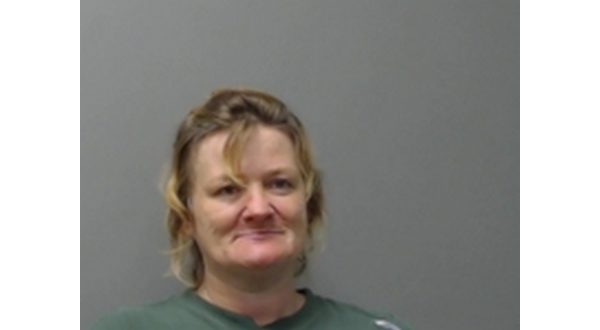 Photo: Larinda Rae Mikkelson
A woman who fought with law enforcement officers trying to arrest her and told them she had HIV and hepatitis C appeared in Baxter County Circuit Court last Thursday.
Thirty-nine-year-old Larinda Rae Mikkelson, who lists an address in Pierce City, Missouri, was charged with aggravated assault on a police officer, second-degree battery, possession of drugs and drug paraphernalia and fleeing.
During her court appearance, she entered a guilty plea to her charges and was sentenced to four years probation.
Mikkelson was arrested when a Lakeview police officer responded to a physical domestic disturbance call reported to involve two women just after 10 p.m. on May 24 last year.
According to the probable cause affidavit, it was not an easy job to locate the scene of the fight. A call was made to 911, but no one spoke to the dispatcher. The dispatcher did report hearing sounds of fighting and talking in the background.
By "pinging" the cellphone, the dispatcher was able to provide police with a general location. The Lakeview officer went to several homes in the area attempting to locate the scene of the alleged disturbance.
Two state park rangers, who arrived to assist the Lakeview officer, saw a car preparing to leave a residence along State Highway 178.
When the rangers investigated, they reported seeing a female – later identified as Mikkelson — in the vehicle. She got out of the car and ran into the garage.
She was eventually removed from the garage and immediately became combative and was reported to be yelling and screaming. During a post arrest search, the rangers found a small bag of suspected marijuana in her right front pocket.
In addition, a digital scale found inside the house was identified as belonging to Mikkelson. A residue on the scale field tested positive for methamphetamine.
According to the probable cause affidavit, Mikkelson was asked where the owner of the residence was, and she said she did not know.
The owner was found locked in her room. When she came out, the Lakeview officer noted she was crying, and there was blood coming from her nose and mouth.
She said Mikkelson had been drinking all day and had become increasingly "mean and agitated."
The victim said Mikkelson had hit her in the face, pulled her hair, banged her head on the floor and kicked her in the back, side and stomach.
The Lakeview police officer reported Mikkelson did not calm down to any degree, after she was put into his patrol car. He said the woman "gave me trouble the whole way to the jail."
It has been some time since Mikkelson has been in circuit court here. In the recent past, she has been locked up in a Missouri jail.
WebReadyTM Powered by WireReady® NSI