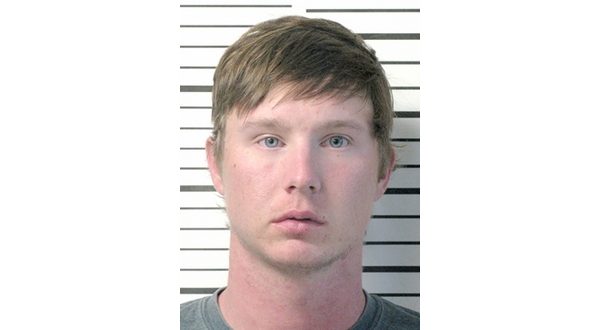 Photo: Landon Walker
A Baxter County man, 21-year-old Landon Walker of Henderson, has been charged with the Class E felony of leaving the scene of an accident with injuries in connection with an Aug. 26 crash near Bakersfield.
The Ozark County Times reports, according to the probable cause statement in the case, the Ozark County Sheriff's Department dispatcher received a report of a hit-and-run crash in Bakersfield at 1:12 that Wednesday morning.
The driver of the other vehicle told law enforcement he was traveling to Bakersfield when he came up behind Walker's vehicle and provided a description of the truck, which he passed. Walker then reportedly pulled out and attempted to pass the man in order to get in front of him again. In the process, Walker's truck collided with the driver's side rear of the man's vehicle, the report says, causing extensive damage. Walker did not stop after the crash.
The man's wife, who was a passenger in his vehicle, hit her head on the window during the crash and was transported to Baxter Regional Medical Center. Doctors found she had a cervical sprain, whiplash and an acute intracranial hemorrhage, also known as a "brain bleed."
Law enforcement spoke with Walker Aug. 28 at the Ozark County Sheriff's Office. Walker reportedly said he had been involved in the collision, but he did not stop or attempt to contact law enforcement to report the crash.
He said he was aware he was supposed to stop, but he left because he knew he had "done wrong."
Walker was booked and released from the Ozark County jail. A criminal summons was issued in the case requiring Walker to appear before Associate Judge Raymond Gross Nov. 17.
WebReadyTM Powered by WireReady® NSI