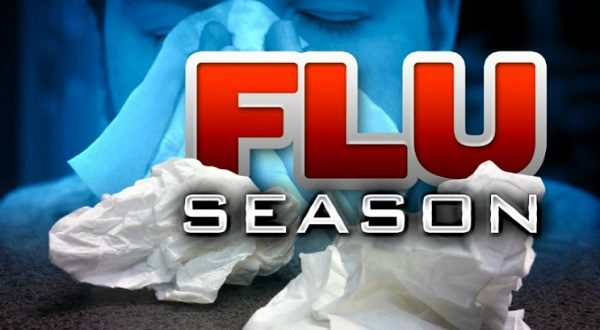 As the coronavirus pandemic continues, the first signs of influenza are appearing in Arkansas. Baxter Regional Medical Center Infection Preventionist Stephanie Free noted in the hospital's weekly COVID-19 report the medical center has treated its first influenza case.The Arkansas Department of Health (ADH) reports since Sept. 27, 118 positive influenza tests have been reported to its online database by health care providers. ADH notes reported cases reflect only a portion of the actual numbers of flu cases in the state.
During the flu season, the ADH produces a Weekly Influenza Report for clinicians. The reports started Oct. 10 and provide information on flu activity in the state. The report also compares influenza-like-illness (ILI) in Arkansas to activity in the U.S. ADH receives reports of only a fraction of flu cases, since it only requires reports of hospitalizations, deaths and outbreaks.
In its latest report last Saturday, the ADH says
– Among flu antigen tests this season that can distinguish between influenza A and B virus types, 66% were influenza A, and 34% were influenza B.
– Arkansas reported the first influenza-related death this flu season.
– No nursing homes have reported influenza outbreaks this season.
– The average public school absenteeism rate last week was 5.7%.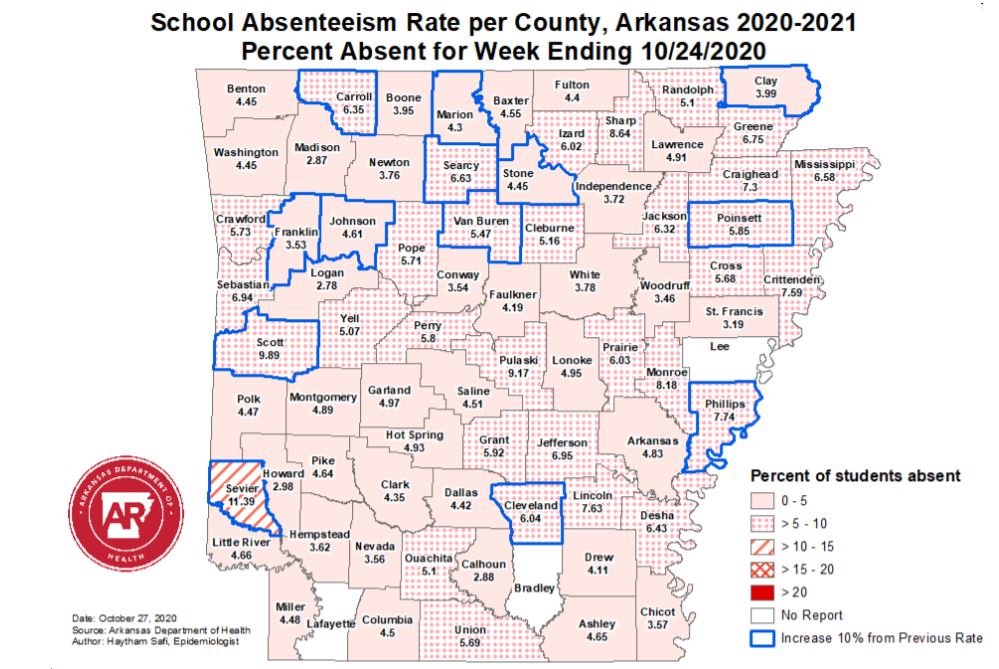 In North Central Arkansas, the public school absenteeism rate was above the state average in two counties. Information from ADH indicates Searcy County reported a 6.63% absenteeism rate, while Izard County's was 6.02%.
WebReadyTM Powered by WireReady® NSI