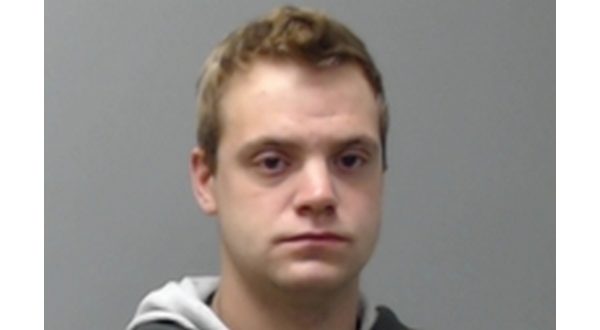 Photo: Jonathan Mauldin
Manslaughter charges have now been filed against a 26-year-old Mountain Home man in the shooting death of his neighbor.
Jonathan Mauldin was booked into the Baxter County jail at 8:30 a.m. Friday. His bond is set at $75,000.
He was initially charged with third-degree domestic battering and terroristic threatening stemming from a May 25 incident. Mountain Home Police Department (MHPD) officers responded to Quail Run Apartments in response to a report of a possible shooting involving neighbors.
When officers arrived, they found Mauldin lying in the breezeway. He was reported to have abruptly gotten up and "staggered to his apartment." Mauldin was report to have disregarded commands to halt and went toward a back bedroom. His girlfriend was attempting to stop him. On bodycam footage, Mauldin is seen pushing his girlfriend into a door resulting in the domestic battering charge.
The body of the victim — then 67-year-old Jamie Sanders — was found dead from two gunshot wounds. His body was sent to the State Medical Examiner's Office for an autopsy. Details on what went on between Mauldin and the victim are sketchy at this point. Mauldin is alleged to have told investigators he remembered being at Sanders' apartment drinking, but said he remembered nothing about the shooting.
Mauldin was reported to have had a blood alcohol level well above the legal limit.
Two handguns were recovered from Sanders' apartment — one belonged to Mauldin and one to the victim.
At the time the original charges were filed against Mauldin, 14th Judicial District Prosecuting Attorney David Ethredge said it was likely more serious charges would be filed against the Mountain Home man.
At one point during the initial contact between MHPD and Mauldin, he is alleged to have threatened to kill an officer, and he was charged for terroristic threatening for making the obscenity-laced threat.
WebReadyTM Powered by WireReady® NSI