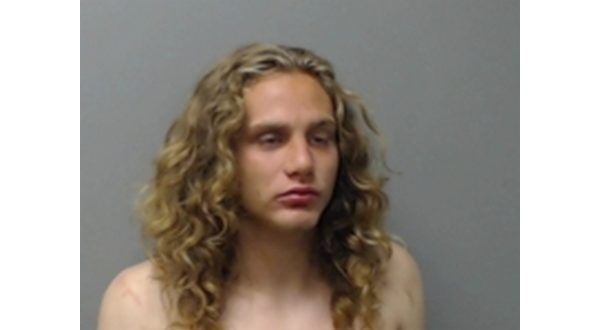 Photo: Andy Wayne Baker Jr.
A 19-year-old Bull Shoals man charged with rummaging through vehicles parked at a residence entered a guilty plea during a session of Baxter County Circuit Court Thursday.
Andy Wayne Baker Jr. was sentenced to six years probation on charges of breaking or entering, theft of property and public intoxication.
A Baxter County deputy sheriff responded to the home located along U.S. Highway 62/412 East about 11 p.m. May 28.
A resident said she had been sleeping when the sound of a car door closing woke her. She told the deputy she looked out the window and saw a shirtless male searching through her vehicles.
The woman said she yelled, "get the gun, someone is in my car," and began clicking the door locks, as if someone was about to come outside.
The man fled, running down the highway toward Mountain Home.
Initially, the victim said nothing appeared to be missing, but later reported a "game camera checker" belonging to her husband was found on the road where the intruder apparently dropped it while running from the scene.
The deputy was notified by dispatch a shirtless male had been reported walking down the middle of the highway.
The man was said to be attempting to get a ride out of the area by flagging down vehicles.
Two deputies located the man, identified as Baker, sitting on a bench waving at passing vehicles.
When questioned, Baker told the deputies he had been walking toward Mountain Home after a friend dropped him off at a business along U.S. Highway 62/412.
The deputies reported Baker fit the description provided by the victim of the person she had seen going through her vehicles.
Baker was reported to be "mumbling and not making much sense" by the deputies and also had the smell of intoxicants about him.
Baker asked the deputies for a ride into Mountain Home so he could get a place to sleep. The deputies obliged in a way — taking Baker to the Baxter County jail.
Baker's initial bond was set at $2500. He failed to appear in court July 23 and a warrant was issued for his arrest.
The warrant shows it was served Oct. 15. When Baker was rebooked into the county jail, his new bond was set at $10,000.
WebReadyTM Powered by WireReady® NSI