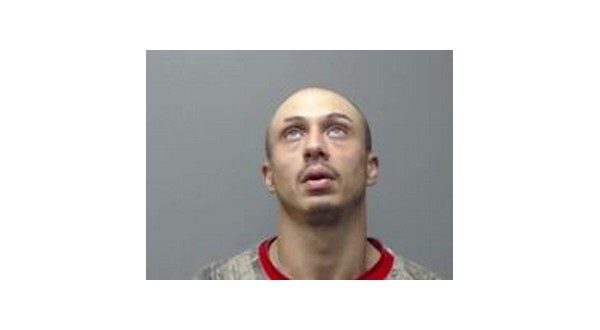 Photo: Joshua Theobald
A Gassville man is accused of breaking into RVs at a local dealership. Twenty-nine-year-old Joshua Theobald was arrested Sunday morning at Great Escapes RV Supercenter near Gassville, and he's also facing drug charges and an outstanding arrest warrant from the Mountain Home Police Department.
According to Baxter County Sheriff John Montgomery, his office received a report from a surveillance company just after 2 a.m. Sunday of a prowler trespassing at the RV dealership on U.S. Highway 62/412. Deputies were directed to a camper upon arrival. No one was in the camper, but personal belongings were located, including a phone and clothing. The inside of the camper had reportedly been dirtied up by the suspect and will need cleaning and sanitizing.
The surveillance company called in another report nearly 3 1/2 hours later and stated the male suspect entered another RV in the lot. Deputies returned and reportedly located the suspect, identified as Theobald, sitting in a chair in the RV with the oven on for a heat source.
Theobald exited the RV on the deputies' command and reportedly admitted to having methamphetamine and a glass smoking device in his pocket, and he also said the clothing and phone in the other camper belonged to him. The methamphetamine later weighed nearly 1.1 grams. Deputies were also informed of the outstanding Mountain Home warrant on Theobald.
Theobald was booked into the Baxter County Detention Center on two felony counts of breaking or entering, a felony count of possession of a controlled substance (methamphetamine), two felony counts of possession of drug paraphernalia and two misdemeanor counts each of criminal trespass and criminal mischief. His bond is set at $15,000 on the Baxter County charges and $5,000 on the Mountain Home warrant.
He is set to appear in Baxter County Circuit Court this month.
WebReadyTM Powered by WireReady® NSI