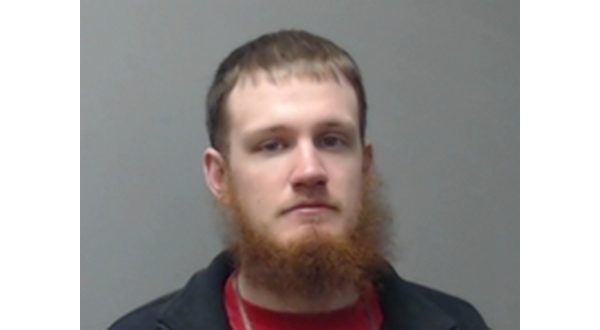 Photo: Jarred Lee Coddington
A Mountain Home man, who was in jail awaiting transportation to the Arkansas Department of Correction to begin serving a nine-year prison sentence, managed to get into trouble while locked up by flooding his cell.
Twenty-five-year-old Jarred Lee Coddington appeared in Baxter County Circuit Court Thursday and pled guilty to charges of impairing the operation of a vital public facility and criminal mischief. He was given nine years in prison that will be served concurrently with his sentence in earlier cases.
The cell-flooding incident occurred in early October. Surveillance video shows Coddington flooding his cell using the toilet as his water source.
After the cell had been cleaned and Coddington returned to it, he was seen on surveillance video climbing onto the toilet and causing damage to a sprinkler head, causing the fire suppression system to go off and, once again, flooding his cell. The system was off line until the broken head could be replaced.
Coddington was waiting to go to prison on charges in two criminal cases filed against him previously.
In one of those cases, Coddington pled guilty to being part of a conspiracy to sneak contraband items to an inmate in the Baxter County jail.
In the conspiracy case, Coddington was accused of working with 49-year-old Stacy Marlowe to get a plastic bag packed with items including marijuana wax, tobacco, smokeless tobacco, lighters and rolling papers to the woman's husband, 49-year-old Troy Marlowe, who was in custody on drug charges.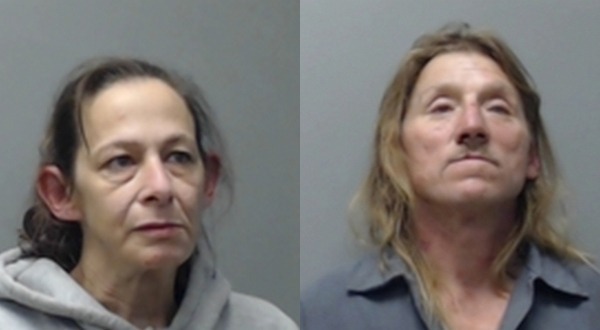 Photos: Stacy Marlowe and Troy Marlowe
Stacy Marlowe had been in jail on the same charges as her husband but was out on bond, when she allegedly participated in the plan.
Ironically, when Coddington was part of the effort to get the contraband items into the jail, he was free on bond on a charge of being involved in sharing contraband items with other inmates while he was locked up.
According to probable cause affidavits, elements of the effort to get contraband to Marlowe were captured on surveillance cameras Feb. 13.
Coddington and Stacy Marlowe were in the court complex on East Sixth Street, when they were seen taking the bag with the contraband items into the men's restroom, located in the waiting area for juvenile court.
Coddington can be seen going into the bathroom first, apparently to check things out. He stayed for 31 seconds. When he exited, Stacy Marlow approached, and Coddington held the door for her while she went in. She was recorded as being inside for only 5.2 seconds, while Coddington stood guard outside.
It was at this point, investigators believe, Stacy Marlowe hid the plastic bag in the restroom, where it was to be picked up by an inmate being brought to the complex to appear in circuit court.
After she emerged, Coddington and Stacy Marlowe departed the area together.
The plan was foiled when a jailer accompanying the inmates to court went into the bathroom to check it prior to any of the prisoners being allowed to use the facility and found the bag.
After the incident, investigators checked on monitored telephone conversations between Stacy Marlowe and her husband.
The calls included a number of conversations regarding the "drop." Troy Marlowe was reported to have given his wife instructions on how to package the items so the bag could be taped to the body of an inmate.
Troy Marlowe told his wife to meet a "man with a beard and a funny last name" at the court complex, and he would assist her. The man was later identified as Coddington.
Troy Marlowe is alleged to have also called his wife from the jail while she was in the court complex. During one conversation, she informed her spouse the drop had been made.
Both Troy and Stacy Marlowe have entered not guilty pleas to the charges against them stemming from the conspiracy.
Troy Marlow is in the Tucker Unit of the state prison system doing time on earlier drug charges. His wife is free on $15,000 bond.
WebReadyTM Powered by WireReady® NSI