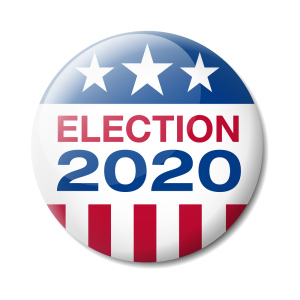 Incumbent State Representative Nelda Speaks easily turned back her Libertarian challenger in Tuesday's November general election.In unofficial vote totals, Speaks collected 79% of the vote to retain her District 100 seat. Speaks received 9,710 votes to Kevin Vornheder's 2,593.
In the city of Mountain Home, Nick Reed defeated Lynn Anderson for Position 2 on the Mountain Home City Council. Reed received 2,515 votes (56%) to Lynn Anderson's 1,986. The seat was previously held by Eva Frame, who did not seek reelection.
The only other race on a light ballot in Baxter County saw Republican Douglas Stevens defeat Independent James Higgins for the District 1 Constable position. Stevens received 1,236 (76%) to Higgins' 384.
In the city of Lakeview, an initiative to establish four-year terms for city council members was approved, 239-29.
In ballot initiatives, Baxter County supported Issue 1 to continue a one-half percent tax for state highways and bridges. The measure passed 11,871 to 8,290.
Issue 2, a constitutional amendment to amend term limits in the Arkansas General Assembly, passed 12,545 to 7,281. Issue 3, an amendment to amend the process for ballot initiatives, failed by a 9,813 to 9,418 margin.
On a light ballot in Marion County, Roy G. Bull defeated William "Bill" Stahlman Jr. for the Ward 3, Position 2 slot on the city council, 518-450.
Issue 1 passed 4,110 to 3,207; Issue 2 passed 4,315 to 2,903; and Issue 3 narrowly failed, with 3,236 voting in favor and 3,826 against.
In Izard County, independent Glendon Everett defeated Democratic incumbent Wayne Boren, 523 to 228, or 70% to 30% for the Justice of the Peace-District 8 position. There were two constable races, with Brett Stevenson defeating Eric Brantner 242-70 for the New Hope position and incumbent Donnie Tate turning back George Whitfield, 80-30, for constable at Gid.
In Fulton County, it was a tough night for incumbents on the quorum court as five challengers were elected.
Republican Roger Kinder defeated incumbent Lynn Guffey, an independent, 51% to 49% (320-303). In District 3, Republican challenger Joanna Defoe was a 329-268 winner over incumbent Burton Yarnell, a Democrat. In District 4, Republican challenger Gary Phillips defeated incumbent Seth Martin, a Democrat, 276-222.
The trend continued for JP of District 5, where Republican challenger Robert Elliott unseated incumbent Democrat Johnny Moody, 303-272. Independent challenger Jackie Privett will be the new JP from District 8, defeating incumbent Jack Haney 278-190. Republican Carrie Andrews will take the District 9 seat after defeating independent Mark L. Cooper, 310-198.
The only JP to retain his seat was Republican Ray Matthew in District 7, who defeated Democrat G. Shad Overman, 386-228.
In municipal elections, Fulton County voters favored Rob Smith over Bill Matselboba, 256-116, for Ward, Position 1 on the Cherokee Village City Council; Penny L. Mendes Allen over Laura J. Smith, 15-4, for Ward 1, Position 2 on the Hardy City Council; and Jeff Munroe over Bruce Thurow, 12-7, for Ward 2, Position 1, on the Hardy Council.
The Harrison City Council will see three new members after Tuesday's election.
Jeremy Ragland defeated incumbent Chris Head by collecting 74% of the vote, 3,679-1,110, for the Ward 1, Position 1 slot. Larry Phillips defeated Dennis King for Ward 2, Position 2, with 60% of the vote (3,028-1,991). Ward 3, Position 2 will be held by Robert M. Goulet, who defeated James Beneful, by collecting 70% of the vote (3,356-1,460).
Valley Springs had two challengers oust incumbents in the race for three spots on the city council. Incumbent Verna J. Milam was the only winner on the night, as she turned back Ryan G. Reeves 45-30 to retain Position 3. Challenger Roger Breedlove defeated incumbent Marlene Milam 51-28 for Position 4, and Julia Yarbrough knocked off incumbent Stephen Bryant, 39-34, to take the Position 5 seat.
Two incumbents will also leave the Bergman City Council. Derek Moore was a 131-83 winner over Rex Lovelace to capture Position 1 on the council, while challenger Natosha Beaver defeated Conny Sych for Position 2, 135-71.
A mayoral recall petition in Diamond City was overwhelmingly approved by 76% of voters, 282-91.
In Searcy County, Nellie J. Castleman defeated Charmaine Seaton 347-230 to win Position 1 on the Marshall City Council. In the race for Position 1 on the Gilbert City Council, Dawn Clontz defeated Timothy Ross Eubanks, 14-8.
In Stone County, five justice of the peace slots on the quorum court were on the ballot. A runoff will be needed to decide the District 2 race, as Republican Chip Doss collected 47% of the vote (312). Travis Trammell, a Democrat, received 32% percent (213), and independent Howard D. Stewart was third with 21% (144).
Incumbent Darlene (Lawrence) Garman retained the District 3 seat over Laura C. O'Quin by collecting 79% of the vote. Republican challenger Seth Templin defeated Democratic incumbent Robert Earl "Bob" Turner, 66% to 34%. Republican Michael Wade Vickers defeated Jim Ed Cash, a Democrat, 490-198 for the District 7 seat. In the race for District 8, Independent incumbent Eddie Cowell turned back Republican Frances A "Frannie" Blackmon, 303-290.
Republican Tom Falci will retain his Constable District 3 position after defeating Jeff D. McClung, 427-171. Par Walsh, a Republican, captured 62% of the vote over Randall Bonds (366-226) for Constable of District 4.
In Mountain View City Council races, Finis Brewer defeated Janet Nesbitt 245-234 for Ward 1, Position 2. Incumbent Wayne R. "Rickey" Shuttleworth was a 240-144 winner over Rianna Kendrick for Ward 2, Position 1. Truman L. Bullard retained the Ward 2, Position 2 seat by defeating John Morrow, 207-163.
WebReadyTM Powered by WireReady® NSI