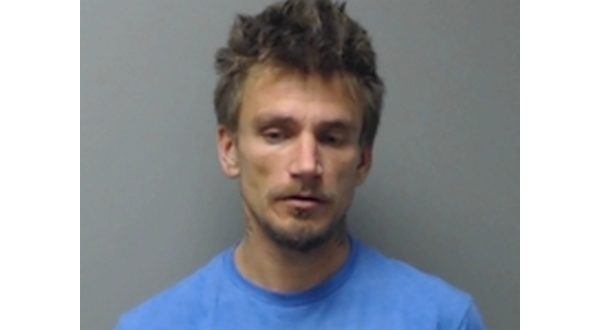 Photo: Stephen Burkhart
One of six people arrested at a residence along South College Street in September made an appearance in Baxter County Circuit Court last Thursday.
Thirty-two-year-old Stephen Burkhart of Mountain Home entered a guilty plea to possession of drug paraphernalia and was sentenced to three years probation.
Burkhart was arrested Sept. 8 when officers went to the residence of 34-year-old Kristen Kemp to conduct a compliance visit.
Kemp was on probation with a waiver on file permitting warrantless searches of person or property.
In addition to Kemp and Burkhart, the officers found four other people at the home. They also located 50 used syringes; glass smoking pipes and digital scales.
According to the probable cause affidavit, the syringes were found in every room in the house.
Some were in an empty laundry detergent container, a Mountain Dew bottle, between mattresses, on top of dressers and in closets.
Late last month, another of those arrested, 34-year-old Eric Olsen, pled guilty to the charges against him stemming from the compliance visit.
He was given four years probation.
Olsen also told the court all of the items of drug paraphernalia found in the residence belonged to him.
During his sentencing, Burkhart told the court he was not in direct possession of any of the drug-related items. However, the actual ownership of drugs or drug paraphernalia is not the only determining factor in filing possession charges.
The law allows the charges to be brought if a person is in what is known as "constructive possession" of drugs and/or drug paraphernalia.
It means being around items such as those found in the South College Street residence and does not require the person to have direct possession of them. Basically, if a person is around, has knowledge of or the items are in plain view, a possession charge can be brought and sustained
The others involved are free on bond with reappearance dates set in February next year.
All are from Mountain Home except Spicer, who lists an address in Jonesboro.
WebReadyTM Powered by WireReady® NSI