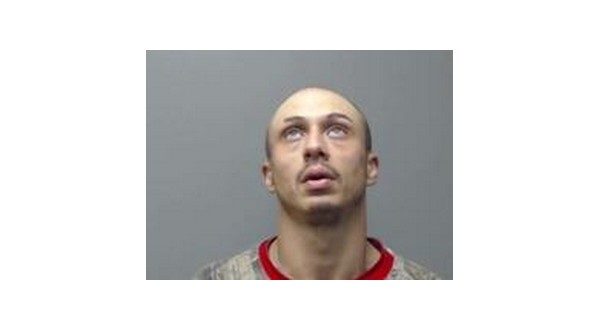 Photo: Joshua Ray Theobald
A man listing a Gassville address who made himself at home in one camper and apparently tried out another on a dealer's lot appeared in Baxter County Circuit Court Thursday.
Twenty-nine-year-old Joshua Ray Theobald entered a not guilty plea to charges stemming from the camper caper. Theobald told the court he was homeless at the time and needed a place to stay. He said he would like to enter a drug rehabilitation program to try and deal with his addictions.
He was also found to have an outstanding arrest warrant from the Mountain Home Police Department on previous charges.
In the early morning hours of Nov. 1 a security company called the Baxter County Sheriff's Office to report a prowler was on the lot of Great Escapes RV Sales located along Highway 62/412 West.
When deputies arrived, they were directed to a camper, but found no one inside. They did find personal belongings, including clothing and a cellphone.
The deputies reported the prowler had left the interior of the camper dirty to the point it would have to be cleaned and sanitized.
A few hours later, the security company called again and said the prowler was back and had entered a camper on the west end of the lot.
Deputies arrived and began searching units until they found a male, later identified as Theobald. He was reported to have been sitting in a chair in the kitchen area of the camper with the oven turned on and the oven door propped open to provide heat.
Theobald came outside when instructed. He told deputies he had drug paraphernalia in his hand and methamphetamine in his pocket.
Theobald also admitted to the deputies the clothing and cellphone found in the other camper belonged to him.
Charges against Theobald stemming from him being in the campers include two counts of breaking or entering, possession of methamphetamine and drug paraphernalia and two counts of criminal trespass.
Theobald has had squatting problems before. In early February 2018, a woman filed a petition seeking an order of protection against Theobald.
She alleged in the petition that Theobald was saying in a lean to in her backyard and refused to leave.
The woman said Theobald had become angry when asked to vacate his quarters and threatened to burn the woman's house down.
The petition was dismissed for lack of prosecution in early February 2018. The records associated with seeking the petition do not spell out why the matter was dropped by the woman.
WebReadyTM Powered by WireReady® NSI