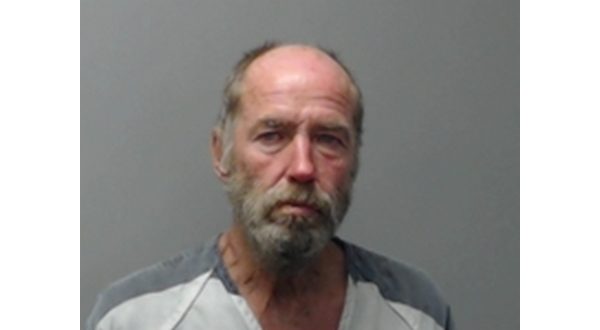 Photo: David Lee
A Baxter County Detention Center inmate is accused of attacking a jailer and tearing a mole off his neck. Sixty-two-year-old David Lee of Jonesboro is now facing a felony count of second-degree battery.
In an incident report, the jailer says he went to check on Lee on Oct. 23, because for the previous two days, he had reportedly made a mess and threw fecal matter out of his cell door. On this date, Lee allegedly tore his Bible apart, threw it at the door and beat the door with it.
The jailer says he opened the door and instructed Lee to give him the Bible, but the inmate refused and put it in his pants. As the jailer reached for the Bible, Lee allegedly swung his fists. One of Lee's fists reportedly landed on the the jailer's arm, and he began kicking the law enforcement officer.
The jailer says he grabbed Lee and escorted him to the ground in an attempt to put hand restraints on him. Lee allegedly continued swinging, grabbed the back of the jailer's head and tore a part of the mole off the back of his neck. The jailer gained control of Lee and and put him in the restraints.
Lee has been in the detention center on felony counts of residential burglary and breaking or entering and misdemeanor counts of second-degree criminal mischief and obstructing governmental operations. His bond is set at $10,000.
WebReadyTM Powered by WireReady® NSI