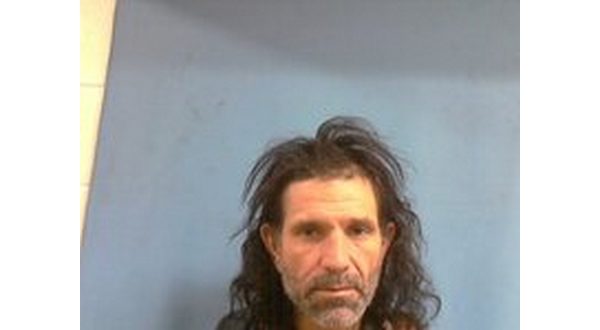 Photo: Joseph "Joey" Edward Templin
An unresponsive male in the driver's seat of a vehicle at a bank drive-thru window in Mountain View was reported to law enforcement shortly before 8 a.m. Oct. 29.
According to the probable cause affidavit, the responding police officer reported finding the male, later identified as 41-year-old Joseph "Joey" Templin of Tucker in Jefferson County, slumped over the center console of the vehicle.
The officer attempted to open the driver's side front door but found it locked. The vehicle was running but seemed to be in park.
The officer then knocked on the window several times attempting to wake Templin and advising him to open the car door. After several unsuccessful attempts to wake Templin, the officer requested assistance from his department and a lockout kit.
Continued efforts to wake Templin were successful. He then unlocked the car door, allowing law enforcement to reach in, turn off the vehicle and remove the keys.
Templin was described as "unsteady on his feet," when he exited the vehicle. His words were also slurred. It took assistance from an officer for Templin to walk to the rear of his vehicle.
During a pat down, law enforcement located a corner of a plastic baggie with white residue in it and a small syringe. The residue later field tested positive for methamphetamine.
A search of the vehicle revealed a bag of open syringes and a box containing a green leafy residue.
Templin has been charged with
– Possession of drug paraphernalia, a Class D felony (two counts)
– Misdemeanor counts of:
Driving while intoxicated
No vehicle insurance
Driving on canceled, suspended or revoked license
– Being a habitual offender
State and national crime databases indicate Templin has felony convictions in Izard and Stone counties dating to 1999.
Templin's bond was set at $15,000.
WebReadyTM Powered by WireReady® NSI