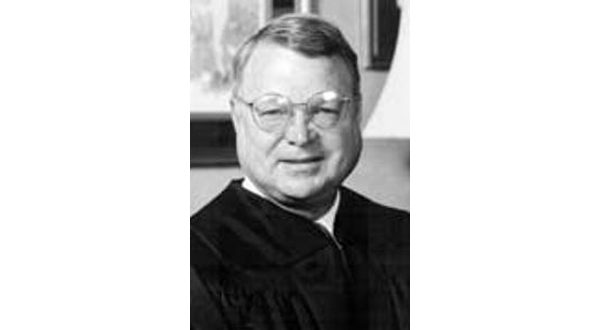 Photo: Circuit Judge Gordon Webb/Ballotpedia.org
The session of Baxter County Circuit Court Thursday marked the last time Judge Gordon Webb will preside during a criminal court docket call.
Judge Webb will retire in January and has said would only be doing "wrap up" work during December.
Because of the COVID-19 pandemic, the judge has been presiding by video hookup between his home in Harrison and various courtrooms. He has said he will hold no person-to-person sessions or jury trials prior to his retirement, since he doesn't want to run the risk of exposing large groups, such as a jury panel, to the virus.
The courts have also made significant operational changes because of the pandemic, doing many contacts by way of video meeting services. During his last weeks on the bench in Baxter County, Webb indicated he may hold hearings, but they would be by video.
The judge said Thursday he felt "We (would) be lucky to have jury trials in March or April" given the rapid rate COVID-19 cases have been increasing.
Webb, who was first elected to the bench in 2002, served as prosecuting attorney in the 14th Judicial District covering Baxter, Boone, Marion and Newton counties for 24 years.
In addition to serving as a circuit judge, Webb serves as chairman of the Arkansas State Sentencing Commission and director of the Drug Task Force in the 14th Judicial District.
Judge Webb graduated from Wesleyan University in 1969 and received his law degree from Tulane University in 1974.
Webb's two great-grandfathers served as United State senators from Tennessee. His wife was a law clerk for the late U.S. District Judge J. Smith Henley.
WebReadyTM Powered by WireReady® NSI