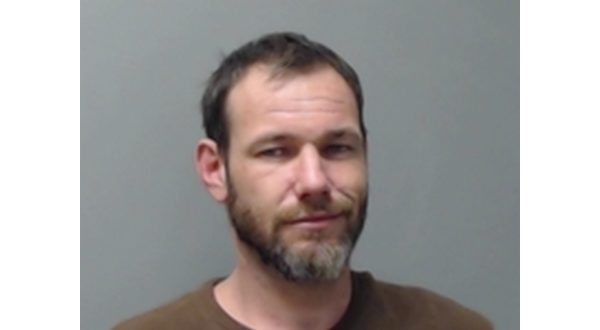 Photo: William Shilo Malone
When a man who formerly lived in Midway returned to Arkansas from Texas recently, he didn't get a very warm welcome. In fact, he was arrested on drug charges.
Thirty-five-year-old William Shilo Malone already had criminal charges facing him in Baxter County when the newest arrest occurred in mid-September in Izard County.
Malone pled guilty to his charges in this county Thursday during a session of Baxter County Circuit Court and was sentenced to six years probation.
The problems for Malone in Baxter County began in late January. He and his then live-in girlfriend, 33-year-old Alexandria Hoffman, were both arrested after Baxter County deputies responded to an apartment located along Arkansas Highway 178 West in Midway.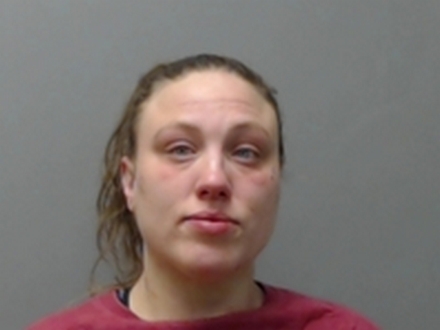 Photo: Alexandria Hoffman
A caller had told the sheriff's office a woman had been battered and was not being allowed to leave the residence by Malone, who was referred to as her boyfriend.
The deputies observed what were described as minor injuries to Hoffman.
Hoffman alleged Malone had caused the injuries. When she tried to call 911, Hoffman said Malone took her cellphone.
Hoffman said Malone refused to let her leave the apartment and choked her, when she first told him she was going to call for help.
Malone was arrested and taken to jail first. A deputy stayed behind to take statements from witnesses and stepped on a smoking pipe commonly used to ingest drugs.
According to the probable cause affidavit, a small amount of methamphetamine was found in a box in the apartment.
The drug finds resulted in Hoffman's arrest. She joined her boyfriend in the county jail.
Malone was arrested and jailed again in early March for violating a no contact order put in place after the initial domestic altercation in January.
The victim was the same female involved in the initial incident.
When a Baxter County deputy responded to the call and talked to Malone outside the apartment, the deputy told the suspect he wanted to check on Hoffman's welfare. When she opened the door, the deputy reported Malone started yelling at her for calling law enforcement.
Malone only made his problems more serious, when he began to actively resist arrest. During the scuffle, both Malone and the deputy fell to the ground.
A citizen who was passing by and saw what was happening pulled into the driveway and assisted the deputy in getting handcuffs on Malone.
Malone was arrested and charged in Izard County after he and a female, 39-year-old Kerry Janal Sager, who is on parole and lists a Mountain Home address, were staying at a residence along Harris Street in Pineville.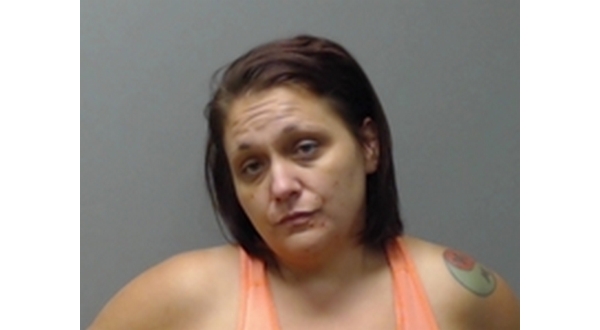 Photo: Kerry Janal Sager
They both said they had permission from the owner, who is currently doing time in prison on drug charges, to stay in the home rent-free, if they would make improvements to the structure.
Law officers had come to the residence to make a compliance visit when they found Malone and Sager, along with methamphetamine, marijuana and a large number of items of drug paraphernalia.
Malone said the drugs and paraphernalia did not belong to him. He did tell officers, however, that he would test positive for both methamphetamine and marijuana.
Sager did admit ownership of drugs in one room of the residence. The probable cause affidavit mentions a small quantity of marijuana being found in that room located on the east side of the residence.
Both Malone and Sager said a number of people were "approved" to stay in the residence by its owner in exchange for doing work around the house. They appeared to be pointing the finger at these unnamed people as the ones who could have brought drugs into the house.
In addition, officers reporting finding $2,800 in cash in the bedroom where Malone was staying. He said he had earned the money working on roofing crews and was going to take the funds to court in Baxter County so he could post bond.
Both Malone and Sager are charged with multiple counts of possessing drugs and drug paraphernalia in the Izard County case.
WebReadyTM Powered by WireReady® NSI