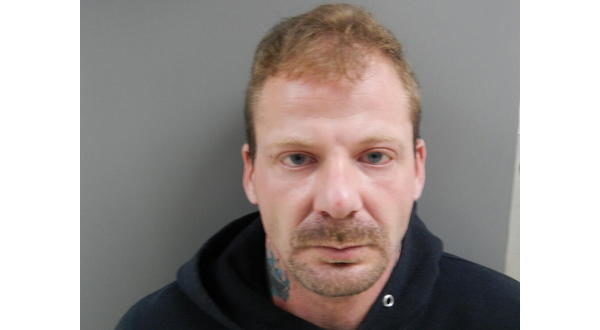 Photo: Kenneth Duncan
An Izard County man, 37-year-old Kenneth Duncan of Melbourne, has been charged with a felony count of residential burglary, after he allegedly entered his next-door neighbor's apartment and unhooked a surveillance camera.
Duncan would later reportedly admit to entering the apartment to law enforcement. He said he didn't take anything. But, when he saw the camera, he unhooked it and left.
Duncan said when he was younger, he would go into houses near where he lived and steal items, and he guessed he must have had the urge to do it again.
His arrest follows law enforcement responding to a residence along Moser Street in the early morning hours of Nov. 8.
A woman told a sheriff's deputy she was at her parents' home about an hour-and-a-half away when she received a notice on her phone of someone in her apartment. She said she began scrolling through her phone and noticed an unknown person in her residence.
An investigation revealed no signs of forced entry.
After asking around, the deputy determined the unknown man possibly lived in the apartment next to the one entered and was identified as Duncan.
Video from inside the illegally entered residence was compared with a photo from the Arkansas Crime Information Center database, confirming Duncan's identity.
Officers located Duncan in his vehicle when they returned to the apartment complex. The officers reported he did not act surprised they were there.
Duncan also faces a misdemeanor of criminal mischief and has been charged with a habitual offender enhancement.
Records indicate he has five felony charges out of West Plains, during the years ranging from 2002 to 2018.
His bond was set at $30,000.
WebReadyTM Powered by WireReady® NSI