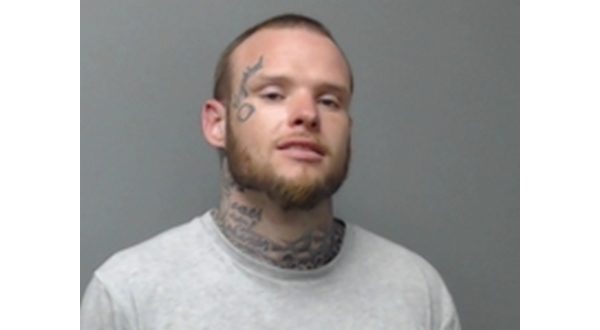 Photo: Stephan Richard Whaples
A Mountain Home man with a long history of running from the law was set to appear during a session of Baxter County Circuit Court Thursday, but he was a no-show, and a warrant was issued for his arrest.
Thirty-one-year-old Stephan Richard Whaples is now facing charges in four active criminal cases – two opened this year and two last year.
Whaples did appear Oct. 22 and was ordered to reappear Thursday.
Charges against Whaples include theft of property, breaking or entering, possession of methamphetamine, being a felon in contact with firearms and possessing drug paraphernalia.
He is also charged as a habitual offender that could add time to any sentence he receives.
The open cases were filed in March and April this year and two in June last year.
Court records show Whaples has a $15,000 bond posted to cover his four cases.
Whaples is also listed as an absconder by the Fayetteville office of Arkansas Community Corrections. At one point, Whaples told the court he had been sent to transitional housing in Northwest Arkansas, following a stay in prison.
A warrant for his arrest was served on him in early September at an address along Thompson Street in Springdale. The address shows it is for the Phoenix Recovery Center.
In the newest charges against him, Whaples is accused of stealing two ATVs and allegedly planning to sell them and use the cash to pay fines.
According to the probable cause affidavit in his newest criminal case, Whaples is alleged to have taken two of the machines — a Honda Pioneer side-by-side in February and a Suzuki KingQuad in March.
They were both found concealed in the woods and both units were reported to have been "hotwired."
Video from game cameras in the area where the Honda had been hidden pictured a white truck driven by a person identified as Whaples. A female, 26-year-old Ashley Henson of Mountain Home, described as Whaples' girlfriend, was a passenger in the vehicle.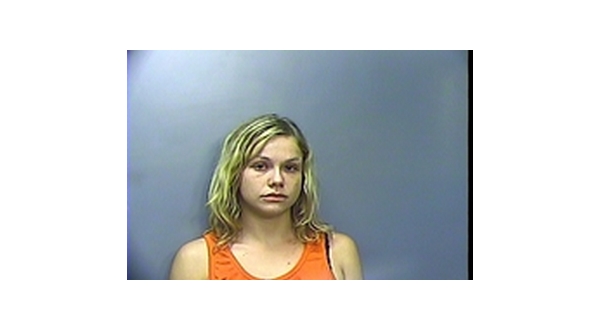 Photo: Ashley Henson
When Henson was questioned in connection with the ATV thefts, she told investigators she had been with Whaples when he went to the area where the Honda was hidden. She maintained she did not know if Whaples had stolen it.
Whaples ran afoul of the law again when an Arkansas State Police (ASP) trooper pulled him over for a minor traffic infraction.
The pickup truck Whaples was driving when the ASP trooper stopped him March 8 was the same one pictured on the game cameras being driven in the area where one of the allegedly stolen ATVs was hidden in the woods.
Henson was also with Whaples when the trooper made the stop.
The trooper reported searching the truck and finding a glass smoking pipe with an unidentified residue and a container with an unidentified green residue.
In addition, a set of digital scales covered in a substance field testing positive for methamphetamine and a syringe were located.
Whaples has an extensive criminal record and an established habit of fleeing. He was the subject of four manhunts in less than a year during a period in 2011-2012.
The manhunts have involved officers from multiple agencies, roadblocks, tracking dogs and the Baxter County Sheriff's Office helicopter.
Since his first criminal case was filed in October 2011 when Whaples was 22 years old, he has been charged with criminal trespass, fleeing, theft of property, refusal to submit to arrest, breaking or entering, commercial burglary, being a felon in possession of a firearm, criminal mischief and possession of drugs and drug paraphernalia.
In many instances, there were multiple counts of individual charges.
WebReadyTM Powered by WireReady® NSI