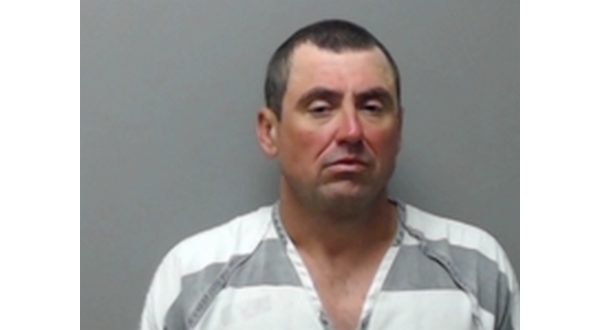 Photo: Charles Glenn Millington
A man who ended a family camping trip by allegedly pointing a pistol at his wife and threatening to kill her in front of the couple's two children appeared in Baxter County Circuit Court last Thursday.
Forty-one-year-old Charles Glenn Millington rejected the plea offer from the state and is now set for a jury trial in early December.
Circuit Judge John Putman said he was scheduling the trial even though it appears unlikely jury trials will be held in December due to the COVID-19 pandemic.
Millington was arrested June 23, when Baxter County deputies were called to the Robinson Point Campground around 3 p.m.
Millington lists several addresses in court documents, including Oxford and Sage in Izard County and in the Lawrence County town of Ravenden.
Millington has entered a not guilty plea to the charges against him through his attorney, Justin Downum.
When the deputies arrived at the campground the day of the incident, they spoke first to Millington's wife. She said her husband had been drinking since the family of four arrived in the area the day before.
She said when Millington became loud and began making lewd comments to her she attempted to leave with the children.
Her husband said she was not going to ruin his camping trip, and if she persisted in trying to leave, he would kill her.
According to the probable cause affidavit, Millington retrieved a .38-caliber handgun and pointed it at his wife.
The woman fled to a neighboring campsite with the children and called law enforcement.
The deputies contacted Millington, as he was coming out of a tent. They described him as being heavily intoxicated.
He was reported to have become increasingly belligerent, and deputies placed him under arrest and put him in restraints.
Millington was transported to the Baxter County Detention Center and booked on charges of aggravated assault, terroristic threatening, possession of a firearm by a felon, two counts of endangering the welfare of a minor, public intoxication and disorderly conduct.
A ranger from the U.S. Army Corps of Engineers also ticketed Millington for possessing a weapon in the park.
The deputies spoke with the older of the two children and reported the 12-year-old as being "calm and articulate."
The young man reported when his father pointed the gun at his mother, his arm was fully extended, and he took direct aim at her.
The boy said the action was deliberate and threatening and "clearly no accident."
His wife has filed a petition for an order of protection to keep Millington away from her and the two children, except under certain circumstances.
Millington's wife lists violent acts committed against her by her husband, beginning in 2008.
Those acts included poking his fingers in her eye, hitting her in the face while she was driving and striking her repeatedly with a belt.
She also reports death threats being made on multiple occasions, including during the recent incident at the campground.
Millington is alleged to have made the various threats when armed with a pistol, scissors and a knife.
A temporary order of protection was issued July 10, effective until a hearing scheduled for next month.
On the charges stemming from the Robinson Point campground incident, Millington has posted a $35,000 bond.
According to the Baxter County Sheriff's Office, Millington's criminal history shows prior convictions for various felonies, including aggravated assault, stalking, burglary and drug-related offenses, some from the State of Tennessee.
In addition, there is allegedly an outstanding warrant for him in Iowa, according to the probable cause affidavit. A notation on that warrant advises using caution when contacting Millington because of his "violent tendencies."
As a convicted felon, Millington is not allowed to be in contact with firearms.
According to a letter filed in his case, Millington entered a residential treatment facility operated by Mid-South Health Systems on Oct. 13 and was released Nov. 11.
WebReadyTM Powered by WireReady® NSI