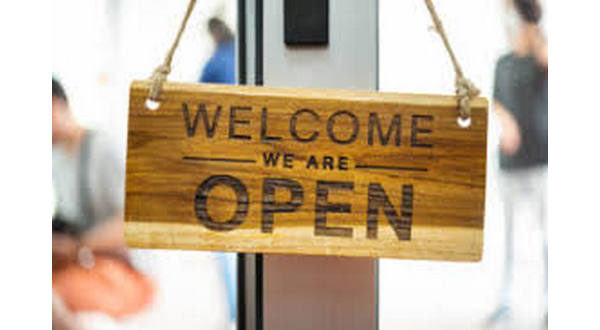 LITTLE ROCK, Ark. – Even in the best of times, entrepreneurs face challenges of operating small businesses in Arkansas, especially those in rural areas of the state.The Create Bridges team at the University of Arkansas System Division of Agriculture found a way to give voice to the joys and struggles of running such a business with a new podcast spotlighting small business owners in rural areas of the state.
The podcast – "Arkansas Small Business: Big Rural Impact" – spotlights retail, entertainment, accommodations and tourism businesses in two areas of the state, including Izard, Sharp and Fulton counties in North Central Arkansas.
Brandon Matthews, Hazelle Whited and Murriel Wiley, regional program coordinators for Create Bridges, co-host the podcast. Each episode runs about 20 minutes and features a new guest and a fresh topic of discussion.
Four episodes are now available. The most recent episode, released earlier this month, is an interview with Cave City Mayor Jonas Anderson.
All episodes are available through the Spring River Innovation Hub's Apple Podcasts and Spotify pages. They can also be downloaded at uaex.edu/createbridgesresources.
"The goals of the series are to highlight products and services of businesses in their respective regions and to discuss ways business owners address workforce development, technology and infrastructure and adapt during the COVID-19 pandemic," says Julianne Dunn, economic development instructor for the Division of Agriculture. "We're also trying to foster collaborations and partnerships between local businesses in rural communities."
Whited, the executive director for the Spring River Innovation Hub in Cherokee Village, has a passion for entrepreneurism.
"I have found that rural Arkansas has such a charm," she says in an episode of the podcast. "I really like seeing business owners start and grow their businesses, which I believe is the lifeblood of economic development for rural communities."
The podcast is just one of several outreach efforts by Create Bridges, a multistate pilot program to help communities strengthen the retail, tourism, hospitality and entertainment sectors. These sectors provide jobs and business opportunities that frequently boost rural economies.
Create Bridges is a grant-funded project implemented by Walmart and housed by the Cooperative Extension Service, part of the University of Arkansas System Division of Agriculture.
For more information about "Arkansas Small Business: Big Rural Impact" or to suggest a potential business owner for an interview, email createbridgesar@gmail.com <mailto:createbridgesar@gmail.com>.
To learn more about Create Bridges, visit uaex.edu/createbridges or contact Julianne Dunn at 501-671-2158 or jbdunn@uaex.edu <mailto:jbdunn@uaex.edu>. Follow the Cooperative Extension Service on Twitter at @UAEX_edu <https://twitter.com/UAEX_edu>.
WebReadyTM Powered by WireReady® NSI