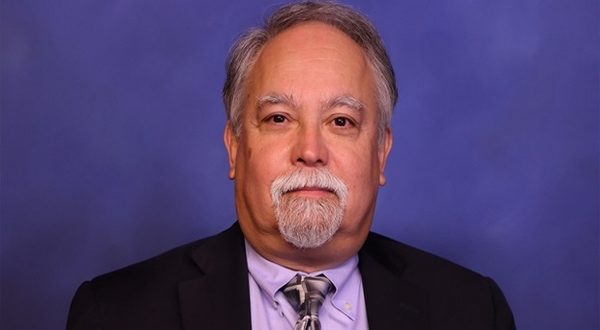 Photo: Arkansas Secretary of Health Dr. Jose Romero
Arkansas' secretary of health told a legislative committee Monday the coronavirus vaccine could be in Arkansas in one-to-two weeks.
KHBS/KHOG reports Dr. Jose Romero said, "As it stands today, the vaccine will go before the FDA on the 10th of this month for EUA (emergency use authorization), this is not approval it's authorization."
Romero added, "We believe that there will be distribution of vaccine within 24 to 48 hours after the FDA gives approval. That means we think we will have the vaccine in the state sometime at the end of next week or the very beginning of the week after that."
Romero was speaking to members of the state Health, Welfare and Labor Committee when he made his comments. He said once approved, health care workers in the state would receive the first of the anticipated 25,000 doses of the vaccine.
Romero said, "It includes housekeeping, the persons that keep that institution running, the person who delivers the food, anyone who's potentially exposed."
After more than 200,000 health care workers in the state are vaccinated, Dr. Romero said vaccines would be administered to residents in assisted living facilities followed by essential workers, residents more than 65 years old and lastly, the general public.
In addition, KATV reports Dr. Romero said Arkansans should not expect face mask mandates and social distance guidelines to expire until sometime in 2021.
As cases and hospitalizations continue to rise in Arkansas, the urgency from public health officials rises right along with it. "I'm sorry to say this, but I think you all have to have a realistic view of what's going to happen in the next few weeks," Romero said. "We are about to enter a surge upon a surge."
That's why it's so important to have a vaccine in Arkansas, but it comes with speculation from state lawmakers.
His comment brought input from Republican Senator Missy Irvin of Mountain View who said, "I think it's real clear there's some mixed messages in the media about the safety of a vaccine because it was under the Trump administration."
Romero said repeatedly that it is safe.
In a report last week, KARK noted Romero is heading up the roll-out plan for the COVID-19 vaccine for the entire country.
It's called the Advisory Committee of Immunization Practices. It's made up of 12 members who are experts in vaccines, and Dr. Romero is the chairman.
WebReadyTM Powered by WireReady® NSI