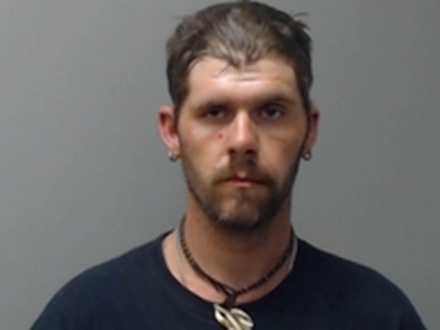 Photo: James David Collins
A man accused of hiding methamphetamine in the mouthpiece of a driver control device installed to keep a person from drinking and driving appeared in Baxter County Circuit Court Thursday.
Thirty-two-year-old James David Collins of Midway entered a guilty plea to the charges against him and was sentenced to four years probation.
The vehicle he was driving was pulled over on Arkansas Highway 5 North for minor traffic infractions in late July.
The Baxter County deputy sheriff who made the stop said Collins appeared to be acting "unusually nervous" and seemed to have "track marks" on his arm.
Track marks are actually the physical scaring occurring when someone is intravenously abusing drugs.
A drug dog was brought to the scene and immediately alerted on the vehicle.
Officers found a small bag of a white crystalline substance believed to be methamphetamine in the mouthpiece of the driver control device, known as a "blow-and-go."
Courts often order the devices be installed on vehicles driven by people with DWI convictions to prevent them from starting the engine if they have been drinking.
Collins initially claimed he had no idea who had put the suspected methamphetamine in the mouthpiece.
WebReadyTM Powered by WireReady® NSI