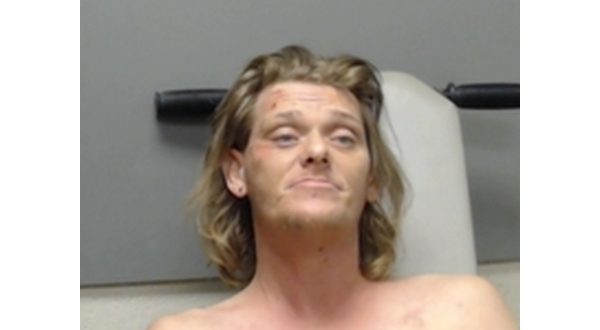 Photo: Jimmy Dewayne Johnson Jr.
A man who allegedly spent May 22 drinking heavily, waving a loaded pistol around, throwing small whiskey bottles at a woman and her son, creating disturbances and getting arrested — twice — was a no-show in Baxter County Circuit Court Thursday.
An arrest warrant was issued for 38-year-old Jimmy Dewayne Johnson Jr.
The incidents on May 22 began when Johnson was taken into custody on disorderly conduct charges.
He was released from jail about 10 a.m. and, just over four hours later, was picked up on more serious charges stemming from an alcohol-fueled event at the Meadow Springs Apartment Complex around 2:30 p.m.
Mountain Home Police Department (MHPD) officers were called to the property to investigate a report of a heavily intoxicated man armed with a gun.
When they arrived, the officers reported Johnson was sitting on a second-floor balcony yelling at a female.
As they approached, the female victim told the officers the gun Johnson had allegedly been brandishing was on the ground. Police found the weapon between two cars in the parking lot.
The victim said she told Johnson at one point to put his pistol away so she could leave her apartment with her son.
He refused, and the woman grabbed the gun from Johnson's hand and threw it to the ground.
When the officers made contact with Johnson and asked him what had happened, he replied, "It's not illegal for me to have a gun."
Johnson was arrested and taken to the Baxter County Detention Center.
A breath sample taken during the booking process at the jail registered .27, three times over the legal limit.
Johnson, who is charged with aggravated assault, endangering the welfare of a minor and public intoxication, is free on $5,000 bond.
WebReadyTM Powered by WireReady® NSI