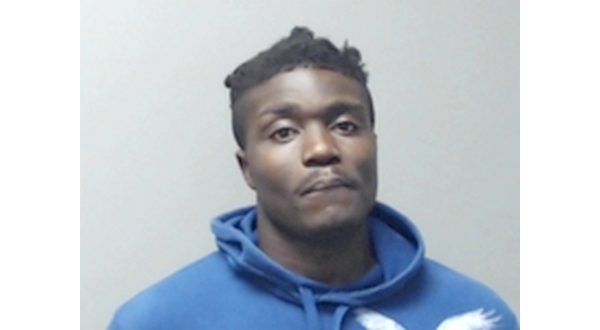 Photo: Adrian Jaman Heyward
A man with addresses in both South Carolina and the Twin Lakes Area faces a felony charge after he allegedly broadcast himself on Facebook Live while "destroying" a vehicle.
According to an incident report from the Baxter County Sheriff's Office, 30-year-old Adrian Jaman Heyward was arrested Monday afternoon in Midway.
The report states the victim in the crime was on her way to her residence on Duck Worth Drive in Midway when she called Heyward to ask him the location of her debit card. The victim said Heyward "had an attitude with her." When she arrived at the residence, the victim allegedly asked Heyward about some money meant for her cousin.
At that point, Heyward allegedly ripped the window out of the passenger side of the vehicle. As the victim attempted to back away, Heyward reportedly jumped in the car and attempted to pull the keys out of the ignition. Heyward finally pried the keys from the ignition and the victim fled from the vehicle and ran into the residence.
Heyward allegedly streamed live video to Facebook while destroying the vehicle.
According to electronic jail records, Heyward is being held on charges of three-degree assault on a household/family member, felony criminal mischief and a hold for other agencies. The incident report states Heyward is from Beaufort, South Carolina, while jail records list a Midway address for the man.
WebReadyTM Powered by WireReady® NSI