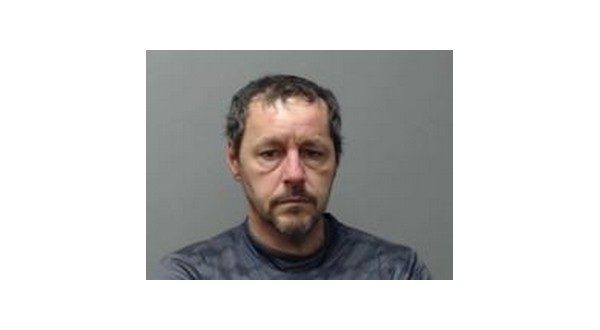 Photo: Lawrence Olson
A Mountain Home man is accused of a Christmas Day burglary at the residence of a murder suspect. Fifty-two-year-old Lawrence Olson of Mountain Home is in the Baxter County Detention Center on felony counts of residential burglary and theft of property.
According to Baxter County Sheriff John Montgomery, deputies were called to respond to a report of a break-in at a residence on Robinson Point Road. The house is the residence of Allison Cunningham, who was recently arrested for first-degree murder and other charges. Cunningham is jailed in Hildago County, Texas, awaiting extradition to Baxter County.
A neighbor had been watching the residence for several days. The sheriff's office was called to the house Wednesday after a break-in was discovered. On Friday, the neighbor reportedly looked inside the windows and discovered clothing and other items that had been on a couch were on the floor. After calling the sheriff's office, the neighbor reportedly checked the crawl space underneath the residence and located a hole from under the house to the garage.
After deputies arrived, the neighbor made entry through a back window and located a male lying underneath a bed. Deputies entered through the front door and made contact with the suspect, identified as Olson. After being detained, Olson reportedly told deputies he had permission from the owner to be in the residence and claimed he went in to take a nap. Deputies searched Olson and allegedly found articles of jewelry, debit cards and other items belonging to Cunningham in his clothing. Cunningham was contacted through the Hildago County jail staff, and she denied giving Olson permission to enter her residence or possess her property.
Olson's bond is set at $25,000, and he'll appear in Baxter County Circuit Court at a later date.
WebReadyTM Powered by WireReady® NSI