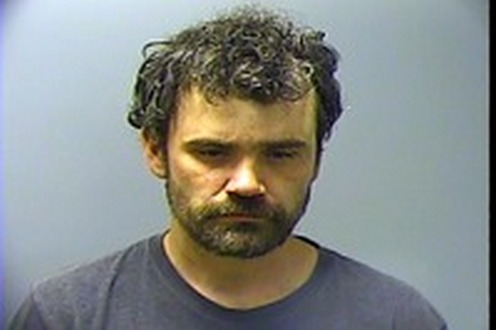 Photo: Dustin Blair
A Cotter man who pled guilty to charges that he pointed a handgun at family members and threatened to kill them in May 2018 had his probation revoked during a session of Baxter County Circuit Court earlier this month.
Thirty-eight-year-old Dustin Blair was put on probation for the 2018 crime but violated the terms and conditions of that probation in a number of ways, including several alcohol-related infractions, according to court records.
He will now be on probation for six years.
According to the probable cause affidavit filed in the 2018 case, Cotter police responded to a residence along Sunset Drive where a domestic dispute involving a handgun had been reported.
The officer was told Blair – reportedly intoxicated and under the influence of drugs — had first started arguing with his brother and threatened to kill him. Blair was reported to have then pulled out a .25 caliber automatic handgun, pointed it at his father and made the same threat.
The father wrestled the gun away from his son who bolted from the residence and ran through the backyard before officers could arrive.
Blair was taken into custody, after he returned to the home several hours later.
At his original sentencing in August 2019, Blair's parents stood with him at the podium.
The parents, who were victims of the incident, had come to prosecutors prior to him being sentenced in the original case and requested their son be spared prison.
WebReadyTM Powered by WireReady® NSI