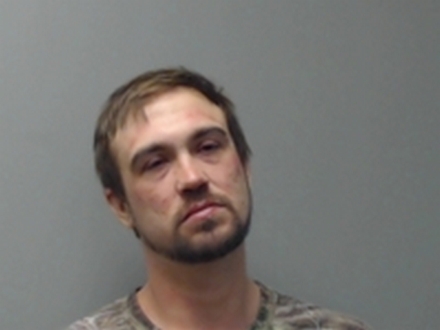 Photo: Calvin Royce Williamson
A rural Mountain Home man arrested after allegedly attacking his girlfriend appeared during a session of Baxter County Circuit Court earlier this month.
Thirty-three-year-old Calvin Royce Williamson is charged with aggravated assault, public intoxication and being in possession of drug paraphernalia.
He entered a plea of not guilty to the charges.
His arrest came after a Baxter County deputy sheriff responded to a report of a violent domestic incident at an address along Big Pond Circle.
Williamson was reported to have been armed with a switchblade. When the deputy arrived, Williamson had left the residence with his two teenage children.
The victim told the deputy she had been sleeping around 10:30 p.m. on Nov. 25 when Williamson came into the bedroom and attacked her.
She reported he had grabbed her by the neck and began choking her. The victim reported he had a switchblade in his hand.
The victim said she was not able to get away from Williamson.
Two other residents of the home – identified as the victim's aunt and uncle – heard the commotion and came into the room.
The uncle, who was armed, is alleged to have forced Williamson to stop the attack.
Williamson was reported to have "grabbed" his two teenage children and fled the residence. The deputy was given a description of the car Williamson was driving.
After the deputy completed his report of the incident and was preparing to leave, he saw Williamson's car drive by and then pull into a neighbor's driveway, as if trying to hide.
The deputy went to the vehicle and arrested Williamson. He reported the "strong smell of intoxicants" on Williamson's person. The deputy also found a pipe used for smoking marijuana and the switchblade used in the alleged attack.
Williamson was booked into the Baxter County Detention Center Nov. 25. He was released on $30,000 bond on Dec. 23.
WebReadyTM Powered by WireReady® NSI