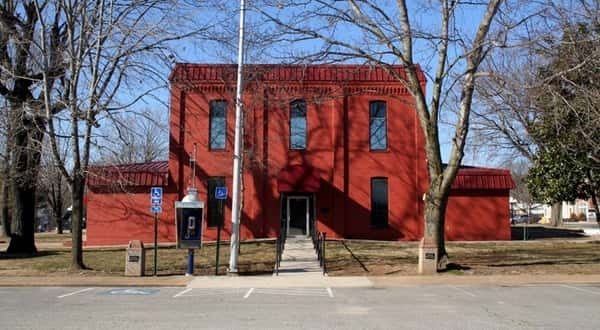 The Fulton County Courthouse closed to the public indefinitely Wednesday due to the rate of coronavirus in the area.Areawide Media reports earlier this week Fulton County Judge Gary Clayton issued a press release in reference to Fulton County being deemed a "hot spot" for COVID-19.
Judge Clayton says due to Fulton County's designation as a "red zone" relating to the coronavirus pandemic, the courthouse will be closed to the public until the county's infection numbers go down.
Clayton says this action is being undertaken in an effort to protect Fulton County employees and the public from further infection and to assist in efforts to bring the pandemic under control.
All employees will be on duty during regular business hours and business may be conducted by telephone or by appointment.
The following is a list of phone numbers to county offices:
County judge: 870-895-3341
County and circuit clerk: 870-895-3310
County assessor (you may assess over the phone): 870-895-3592
County collector (you may pay taxes by mail or over the phone): 870-895-2457
County treasurer: 870-895-3522
District court clerk (misdemeanor, small claims, traffic tickets): 870-895-4136
Sheriff : non-emergency: 870-895-2601
Emergency: 911
Veteran service officer: 870-895-3900
The shutdown directly affects the courthouse and sheriff's office, however; the Fulton County Library Board has also decided to close public traffic indefinitely at locations in Mammoth Spring, Salem and Viola.
The Fulton County Senior Centers closed Tuesday and plan to reopen Monday.
Earlier this month, Fulton County Hospital announced all visitation would be suspended until further notice.
According to a social media post, "This was a tough decision to make, but we believe it is necessary to do at this time in order to protect our patients and staff and help stop the spread! Other types of visitation could be available, such as window visits or video chats, so if you have a loved one you would like to visit, please contact us to set that up (870-895-2691)."
WebReadyTM Powered by WireReady® NSI