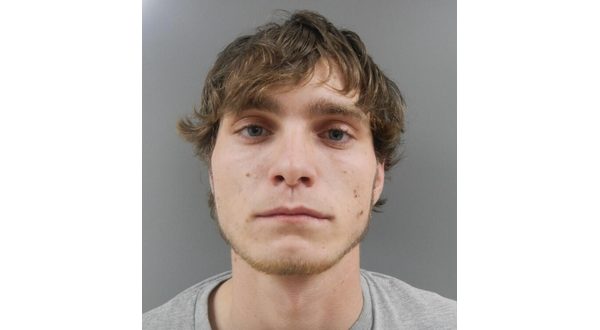 Photo: Justin Hale
A dispute allegedly over a Christmas bonus has led to the arrest of an Izard County man.
According to the probable cause affidavit, 21-year-old Justin Hale of Mount Pleasant has been charged with a felony count of aggravated assault, as well as misdemeanors of domestic battering, terroristic threatening and criminal mischief, following the incident.
Law enforcement responded to a residence along Barren Fork Road on Dec. 18 to a report of a domestic disturbance.
The responding deputy met the complainant, identified as Hale's girlfriend, who told him the two had got into a fight, with her boyfriend allegedly grabbing her by the throat and squeezing, cutting off her air.
The deputy said while attempting to understand what the woman was saying as she cried uncontrollably, he observed her broken phone, its case and a broken television.
He also reported observing scratches and marks on the woman's left shoulder, where she apparently received an injury during the assault.
The woman told the deputy the dispute began at 4:45 that morning, when Hale reportedly awoke in a "bad mood." He then reportedly grabbed a 10-month-old toddler and took the child to his car.
She said she got the child out of his car and returned to the house to get dressed.
At this point, she said Hale made the comment, "I will give the police a reason to send me to prison." He then grabbed her by the throat and reportedly said, "You will not be around that much longer."
She said Hale also said she did not deserve the toddler.
The affidavit does not note how the woman managed to free herself from Hale's hold. It notes she said she placed Hale's phone on the step, he went outside, and she locked the door. Hale then reportedly left the residence.
His bond was set at $5,000.
WebReadyTM Powered by WireReady® NSI