Photo: 11 people are now facing murder trials in Baxter County Circuit Court. Pictured are: (top row, from left) Ryan James Lindsey; Allison Cunningham, Skyler Brazil, Ashley Hendricks, James Tyler Davis; Jeffery Shepherd, (bottom row) Savannah Wren, Baxter Stowers, Amber Runau, Jonathan Mauldin and Robert Dean Penny.
As 2020 ended, there are nine people awaiting trial in Baxter County Circuit Court for murder in the first degree, one for a retrial on a murder one charge and a single person accused of manslaughter.
It is a situation that, in all likelihood, is a first for the Baxter County justice system, according to 14th Judicial District Prosecutor David Ethredge.
"I certainly don't remember such a situation developing before," he said in a recent interview.
The people charged with killing others in this county range in age from 18-to-60-years-old.
The COVID-19 pandemic has resulted in the imposition of a number of major operational restrictions on local courts that have made it difficult or impossible to conduct jury trials.
The Arkansas Supreme Court, which exercises superintending control over all courts in the state, has recently suspended all jury trials until at least Jan. 15 because of a significant spike in COVID-19 cases.
Ethredge said he is not confident the mid-January date will hold. "It's a guess, but I would not be surprised if that date doesn't slide until April or May."
One of the major questions regarding jury trials is where to hold them so that "social distancing" can be accomplished, along with other measures intended to lessen potential exposure to the virus.
The facilities for juries in the court complex on East 6th Street will not allow the guidelines to be met.
Ethredge said a number of options have been studied; including family living centers at local churches and the Baxter County Fairgrounds.
The building on the fairgrounds being considered "is big enough to allow for social distancing and there is space where a jury could deliberate," Ethredge said.
He said the sound systems at the alternate sites "must be capable of allowing everyone to hear what is going on." The ability to hear is also hampered somewhat because attorneys and other speakers will be wearing masks.
So, if the cases of those in Baxter County accused of murder and manslaughter are to be heard by a jury, it won't be until next year.
The average jury trial in a murder one case lasts for four-to-five-days, meaning it will take a minimum of a month or more to try all of the defendants waiting for their day in court.
Ethredge said he figures it would probably take even longer — from 75-80 days — to try all the cases in Baxter County, especially if the death penalty ends up being a factor in some of them.
It is not unusual to have 100 or more potential jurors called in for questioning in a murder trial.
Local officials do not control the schedule for resuming jury trials. They follow instructions received from the Arkansas Supreme Court. Ethredge said having the goal posts move frequently in terms of when jury trials will be allowed to resume is a problem.
"The planning involved in putting together all of the elements necessary to conduct one of these trials is extensive," Ethredge said, "Especially when witnesses are coming from out of town or out of state."
He said it was also necessary to tie up personnel from various law enforcement agencies, taking them away from their regular duties which is an important consideration.
Because of this, "You don't want to have everything set and then hear that the date to begin jury trials has moved again," the prosecutor said.
If that happens, all of the elements would have to be pulled back together, presenting a scheduling problem for a lot of people — something Ethredge wants to avoid.
It would be ideal "if we could have special judges assigned to conduct these trials until we could get the docket clear," Ethredge said.
The list of defendants accused of killing other people in this county is growing:
December 17, 2020
An investigation into a body found in a burned car resulted in the arrest of four people within a short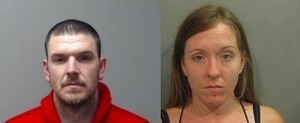 number of days in mid-December. Those arrested were 27-year-old Ryan James Lindsey, 42-year-old Allison Cunningham,
38-year-old Skylar Brazil and 35-year-old Ashley Hendricks. They are all from Mountain Home except Hendricks who listed an address in Siloam Springs.
The charges against those arrested include first-degree murder, kidnapping and 2nd degree battery. Lindsey and Cunningham were captured in Texas about 900 miles from Mountain Home. They are being held in the Hidalgo County, Texas jail pending extradition to Arkansas.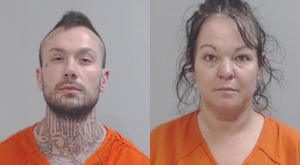 In addition, Texas authorities have apparently charged Lindsey with being a felon in possession of a weapon in their state as well. It may be that Lindsey will have to begin dealing with his Texas charge before being brought back to Arkansas. An extradition hearing for Cunningham is scheduled for Jan. 6.
On jail records in Texas, a charge of arson is shown against Lindsey and Cunningham.
Bond for Lindsey and Cunningham is set at a million dollars. Bond for Hendricks and Brazil was set at a half-million dollars.
The Baxter County Sheriff's Office announced on Dec. 22 that 35-year-old Cody Stradford was the victim.
November 24, 2020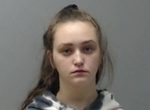 Savannah Wren is 21 years old and the mother of two children. She is charged with killing 19-year-old Chaseton Lewter of Flippin. He was shot in the forehead at Wren's residence in Mountain Home in the early morning hours. Wren fled before police arrived but was tracked to a location in Marion County and arrested.
October 25, 2020
Baxter Stowers of Salesville is 18-years-old. He is charged with shooting and killing 41-year-old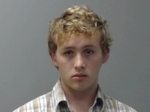 Jeremy Wayne Alman. No motive has been revealed in documents filed in his case to date. Stowers is the one who called 911 and reported the shooting. He met law officers in the driveway of Alman's home in Salesville with his hands up.
August 17,2020
Amber Runau was 21 when she killed a family friend who had been a babysitter for Amber and her sister, Anna. Amber Runau is reported to have become extremely upset with a minor household task she was attempting to perform and stabbed 72-year-old Sharon Gayle Adler to death with a butcher's knife.
Amber Runau told police she had watched the victim's eyes as she died. Adler's body was found in a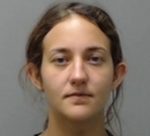 recliner
in her residence in Gassville with the knife protruding from her chest. Runau is another one who called police and reported what she had done.
Her sister, Anna, is currently serving 20 years in prison for stabbing a man in 2015. The man was injured but survived the attack. The attorney representing Amber Runau, Deputy Public Defender Sam Pasthing, has notified the court he will rely on a defense of mental disease and defect. Psychological evaluations have been ordered.
May 25, 2020

Jonathan Robert Mauldin was 26-years-old when he is alleged to have shot and killed his neighbor at the Quail Run Apartments. Mauldin was reported to have been highly intoxicated, as was the victim, at the time of the fatal shooting. The victim was 67-year-old Jamie Sanders. Mauldin is quoted as telling investigators he remembered being at Sanders' apartment drinking, but said he could recall nothing related to the shooting itself.
June 27, 2019
James "Tyler" Davis is charged with shooting and killing 20-year-old Tyler Pickett and leaving his body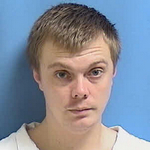 in a rubbish heap on property along Windswept Trail in the Norfork area. The reason for the killing has not been disclosed in any court papers open to public view. In the probable cause affidavit, it is alleged that Davis, who was 26-year-old at the time of the incident, shot Pickett multiple times with a .22-caliber rifle. Pickett's mother filed a report with the Mountain Home Police Department in September last year saying her son had not been in contact with her for a number of months. The investigation into the missing person report was ongoing when a tip came in that Pickett was not missing, but dead, and his body could be found in the Norfork area.
June 27, 2019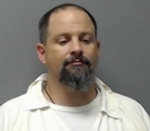 Jeffery Shepherd is accused of being an accomplice in Pickett's murder. He has allegedly admitted to hitting the victim with a closed fist knocking the young man unconscious as soon as he arrived at the remote location where he was eventually executed. Shepherd also says he kicked the victim in the ribs several times while he was on the ground.
December 5, 2017
Robert Dean Penny is charged with shooting his landlord, Chester Hornowski 22 times. Penny claimed the shooting was done in "self defense." The state countered that it is not self defense when someone shoots another person 18 times, reloads, and shoots the victim four more times. In mid-September last year, a Baxter County jury could not reach a decision on the murder charge. Prosecutors have said they will retry Penny for Hornowski's murder.
The jury did find Penny guilty of aggravated assault for nearly running down a Baxter County Deputy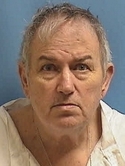 Sheriff in his haste to flee the scene, and criminal mischief for smashing into a vehicle assigned to County Sheriff John Montgomery and doing almost $19,000 in damage to the SUV. The jury recommended that Penny be sentenced to six years in prison on each conviction and that the sentences run consecutively, giving Penny 12-years in prison. Penny has appealed the "stacking" of his sentences, but no ruling has been made in the case. He is now serving time in the Pine Bluff Unit of the state prison system on the lesser charges.
In every case but one, a gun was the weapon of choice.