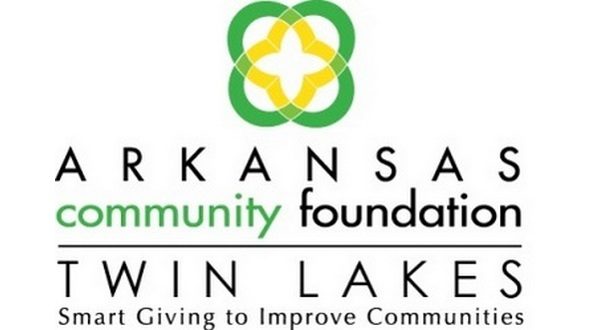 Nonprofits in Baxter, Marion, Fulton and Izard counties can go to
arcf.org/givingtree
to apply online for grants through Twin Lakes Community Foundation, an affiliate of Arkansas Community Foundation. Applications must be submitted online by Feb. 15."Since our affiliate was formed in 2002, we've more than awarded $3,300,000 in grants to benefit the Twin Lakes area," says Kimberly Jones, executive director of Twin Lakes Community Foundation.This year, the Community Foundation is accepting two different kinds of proposals:
– Projects with a special emphasis on early literacy are eligible for Early Literacy Grants. Applicants who fit into this focus area should look for the application titled "Early Literacy." Proposals for Early Literacy should be aimed at increasing local students' literacy through one or more of five focus areas: 1) parent and community engagement, 2) school readiness, 3) classroom instruction, 4) chronic absence prevention and intervention, or 5) summer learning loss prevention. Emphasis should be on children ages 0 to 8.
– Proposals serving all other charitable purposes in the Twin Lakes area are eligible for Giving Tree Grants, which typically range from $500 to $2,000.First priority is given to organizations based in Baxter, Marion, Fulton and Izard counties; however, the Community Foundation will consider applications from organizations based in other areas, if they can demonstrate their program will provide direct services to people in Baxter, Marion, Fulton and Izard counties. Applications for causes other than literacy may be submitted by completing the Giving Tree application.
The deadline for both applications is Feb. 15.
Any IRS 501(c)(3) public charity, public school, government agency or hospital in Baxter, Marion, Fulton and Izard counties is eligible to apply. Other applicants may be considered, if the project has a clear charitable purpose for the public benefit. Grants are not made to individuals. Applications will be reviewed by a grantmaking committee from Twin Lakes Community Foundation.
"Through local Giving Tree Grants, our state's nonprofit organizations find support, as they implement great ideas to improve their communities," says Heather Larkin, president and CEO of the Community Foundation. "Giving Tree Grants are selected by local people in each of our affiliate areas and awarded to local organizations."
Funding for the Giving Tree program comes from hundreds of Arkansas donors who support the work of the Community Foundation.
The Arkansas Community Foundation is a nonprofit organization that fosters smart giving to improve communities. The Community Foundation offers tools to help Arkansans protect, grow and direct their charitable dollars, as they learn more about community needs. By making grants and sharing knowledge, the Community Foundation supports charitable programs that work for Arkansas and partners to create new initiatives that address the gaps.
Since 1976, the Community Foundation has provided more than $314 million in grants and partnered with thousands of Arkansans to help them improve neighborhoods, towns and the state. Contributions to the Community Foundation, its funds and any of its 29 affiliates are fully tax deductible.
WebReadyTM Powered by WireReady® NSI