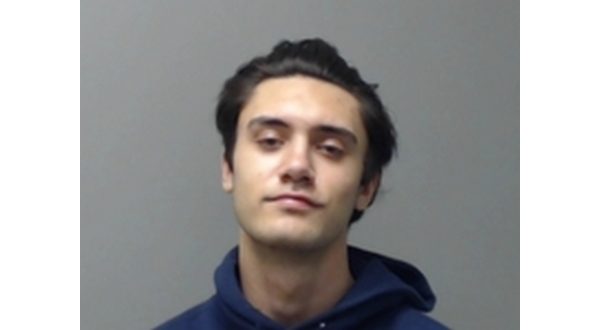 Photo: Keaton Garrett Seats
A Mountain Home man who had a very short argument with the armed owner of an ATV he was allegedly trying to steal appeared in Baxter County Circuit Court Thursday.
Nineteen-year-old Keaton Garrett Seats, whose last known address was along Christensen Road, changed his plea to guilty and was put on probation for five years on a theft of property charge.
In mid-September, a man called the Baxter County 911 Center to report the theft of an ATV from his residence along Hickory Ridge Drive.
The victim said he had been inside his home when he heard the side-by-side ATV start and saw it being driven out of his yard.
According to the probable cause affidavit, the victim got into his truck and followed the ATV. He was able to stop it and then displayed a weapon to the young male driver.
The victim warned the alleged thief to "sit still" until police arrived. The male on the ATV, later identified as Seats, asked the victim why he was pointing a gun at him. The victim answered with a question of his own — "Why are you driving my MULE?"
Seats then allegedly claimed ownership of the ATV. After only a short time, he dropped the ownership claim and fled into the woods. The victim returned the ATV to his residence.
The victim identified Seats from photographs, as the person who had stolen his ATV.
According to the probable cause affidavit, Seats had been staying with a relative in the immediate area. The teenager had been reported missing by the relative and was said to have been living in nearby woods.
According to court records, Seats has also run into problems with the law in Pope and Searcy counties.
In mid-February last year, he was convicted in Pope County Circuit Court of possessing a controlled substance and sentenced to 36 months probation.
He picked up a misdemeanor charge of possessing drug paraphernalia in Searcy County in early May.
WebReadyTM Powered by WireReady® NSI