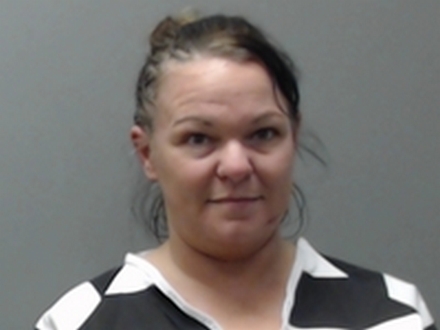 Photo: Allison Cunningham
Three of the four people now charged in the murder of 35-year-old Cody Stradford have entered not guilty pleas.
Allison Cunningham of Mountain Home who was arrested in Hidalgo County, Texas with another person accused in connection with Stradford's death, 28-year-old Ryan Lindsey, appeared in Baxter County Circuit Court Thursday.
Cunningham entered a not guilty plea to charges of first-degree murder, arson, kidnapping, second-degree battery and possession of a firearm by a felon.
She was ordered to reappear Feb. 11.
Cunningham and Lindsey were arrested on Dec. 17 last year. She was returned from Texas and booked into the Baxter County Detention Center on Jan. 13.
Her bond is set at one million dollars.
Cunningham told the court she had hired Forrest City lawyer Gary Mitchusson to represent her.
In addition to charges in Arkansas, Lindsey is facing one filed in Texas for unlawful possession of a firearm by a felon. He remains in the Hidalgo County jail.
Arkansas authorities have placed a hold on him.
Prosecutors have not released information on how the four came together and other details of the case.
Stradford's body was found in a burned-out vehicle on Dec. 16. Baxter County deputies responded to the location just off Old Arkana Road south of Mountain Home.
According to court records, the vehicle appeared to have been at the location for several days.
Ironically, while Cunningham was being held in the Texas jail, a Mountain Home man, 52-year-old Lawrence Olson, was arrested while in the woman's residence along Robinson Point Road.
Deputies were called to the scene by a person who had been watching the property for Cunningham.
During the investigation, Olson was found hiding under a bed. He said he had permission from the owner to be in the residence, and he had entered only to "take a quick nap."
Cunningham was contacted at the Texas jail and said she had not given Olson permission to be in her home.
Olson is facing felony counts of residential burglary and theft of property.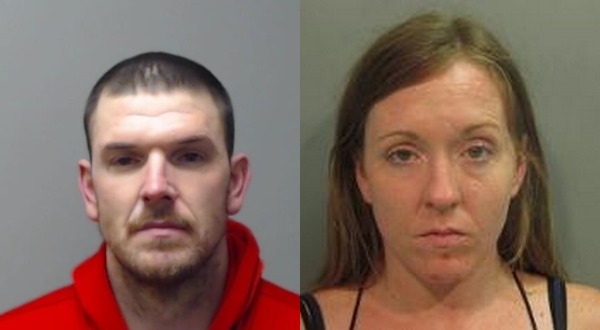 Photos: Skylar Brazil and Ashley Hendricks
Another person accused in the murder, 38-year-old Skylar Brazil, also appeared in court Thursday to report on his effort to obtain a lawyer to represent him.
It was announced Brazil would be represented by a public defender.
A fourth person, 35-year-old Ashley Hendricks of Siloam Springs, has also entered a not guilty plea to her charges stemming from Stradford's murder.
According to court records, the bond for Hendricks was lowered from $500,000 to $250,000, and she was released from the Baxter County jail shortly before 11 p.m. Thursday. The conditions of her bond require her to wear an ankle monitor and live with a relative in Northwest Arkansas.
The Arkansas Public Defender Commission has hired Mountain Home lawyer Ben Burnett to represent Hendricks.
The four are among 11 people now facing murder or manslaughter charges in Baxter County. Because of restrictions placed on the operations of courts by the COVID-19 pandemic, it will be some time before they come before a jury.
WebReadyTM Powered by WireReady® NSI