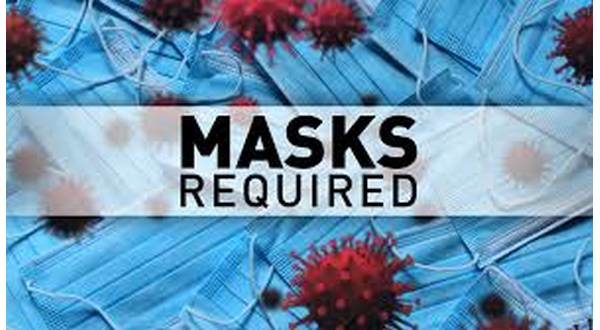 The City of West Plains has extended until March 31 an ordinance requiring masks and face coverings to be worn in public places.
The ordinance, enacted in November 2020, was initially set to expire Tuesday.
The West Plains Daily Quill reports Mayor Jack Pahlmann says the reason for extending the order came down to Howell County's high 14-day positivity test rate, which still hasn't gotten below the 5% threshold needed for him to suspend the ordinance.
As of Wednesday, the county's 14-day test positivity test rate is 26.1%, up 5.7% from a week ago. According to public health officials, a rate of 5% or below is ideal for slowing the spread of the coronavirus that causes COVID-19.
Pahlmann adds that another reason to extend the mandate through March is to match the state's emergency order, also set to expire at that time.
Asked if the city would extend the mask mandate if the state again extends its emergency order, Pahlmann says, "I'm not sure," noting it is hard to predict what will happen with the pandemic two weeks from now, let alone in two months.
The mayor adds the city's residents and businesses have been handling the requirement to wear masks and face coverings well and have been doing their part with helping to slow the spread of the virus.
So far, according to the Howell County Health Department, 3,507 COVID-19 cases have been reported since April 1, 2020, when the first case in the county was confirmed.
The face covering ordinance was first enacted Nov. 4, after a 3-2 vote during a special session of the West Plains City Council. A week later the county surpassed 2,000 total cases.
In the month prior, the Howell County Health Department counted 990 new COVID-19 cases, nearly double the number of cases in September, 514.
In November, 604 total cases were counted. A similar number of cases was counted in December, 627, and then in January, 472 cases were counted.
A mask mandate measure for West Plains failed in August, after a majority of citizens at a public meeting at the West Plains Civic Center voiced their overwhelming disapproval of such an ordinance. At that time, the health department had reported 210 cumulative cases.
The mask requirement applies to everyone older than 10 years of age, though there are some exemptions, such as for people with disabilities or law enforcement officers responding to emergencies.
The policy is intended to be followed by employees or visitors to places other than their primary residences. For example, shoppers at a supermarket and the employees at the cash register would be required to wear facial masks or face shields.
Businesses open to the public should have signage posted at all public entrances indicating face coverings must be worn on the premises.
Masks do not need to be worn in office settings of less than 10 people or businesses where social distancing of at least 6 feet can be maintained and other mitigation strategies, such as proper hygiene and plexiglass barriers are in place.
WebReadyTM Powered by WireReady® NSI