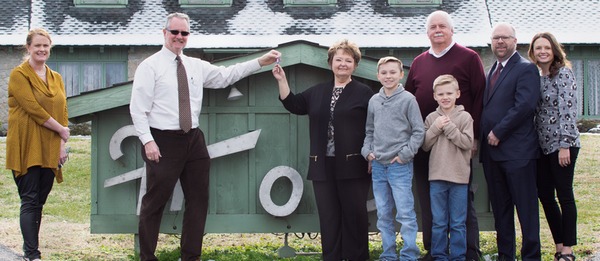 Holt Memorial Chapel in Harrison has new owners.
John and Jackie Conner, owners of Conner Family Funeral Home and Cremation Center in Mountain Home and Phillip and Rachel Collie, have purchased the Boone County funeral home.
The Conners opened Conner Family Funeral Home in September of 2010. Holt Memorial Chapel is Boone County's largest and oldest firm. It was acquired by L. C. Holt in 1924 who started the Boone County Burial Association still in operation today.
Holt's daughter Genevieve was one of the first female embalmers in the state, acquiring her degree and license in 1941. She was the primary caretaker of the funeral home during World War II. Her son Patrick joined the firm in 1956. Upon his death in 1986, his wife, Glenna, took over management and has been the face of Holt Memorial Chapel for over 30 years.
John Conner is a 1985 graduate of Dallas Institute of Funeral Service. He is an Arkansas licensed funeral director and embalmer. Jackie Conner earned her funeral director's license in 2011.
They are being joined by the Collies who reside in Batavia. Phillip Collie will be serving as the funeral home manager, and Rachel Collie will oversee the bookkeeping.
Phillip Collie received his degree in funeral science from Arkansas State University-Mountain Home as a member of the first class to graduate at the new campus in 2000. Phillip is an Arkansas licensed funeral director and embalmer. The Collies are natives of Dover.
Holt Memorial Chapel is undergoing renovation. To learn more about Holt Memorial Chapel, its staff and the services provided, visit its website, www.HoltChapel.com.
WebReadyTM Powered by WireReady® NSI