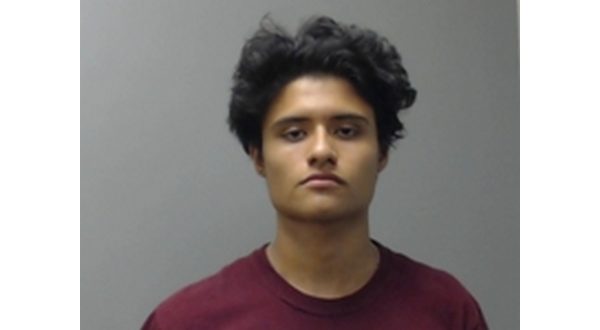 Photo: German Morales Polio
The sleuthing by a woman whose business was burglarized has helped law enforcement in its efforts to catch a suspected thief.According to a probable cause affidavit, the investigation has led to the arrest of 19-year-old German Morales Polio of Gamaliel on charges of commercial burglary and theft of property. Court documents indicate Morales Polio has a Cabot address.The arrest follows the owners of a Gamaliel business reporting a breaking or entering on Dec. 17 last year.
The owners told law enforcement someone entered their business from a single pane window on the south side of the establishment where they cook pizza.
Numerous items were reported taken in the entry, including a .360 handgun and a cash register containing approximately $550 in coin currency.
Surveillance cameras at the business captured the break-in. Footage shows a male manipulating an outside camera before walking to the area where the window is located that was entered.
Minutes later an interior camera is manipulated, before the male subject can be seen taking items, including the cash register.
One of the victims told law enforcement the previous evening a Hispanic male in his early 20s entered the store and made a purchase. Items taken in the break-in allegedly included the same ones the male had purchased the previous evening.
Additional cameras on the exterior of the business show a black vehicle with an antenna on the center back roof pull into the parking lot, with an unidentified male opening the trunk and placing items inside before leaving the area.
The female victim said during a walk to the property next to her business, she observed a vehicle matching the description of the one on the surveillance camera.
Investigators went next door where the vehicle had been observed, where a woman answered the door and confirmed the vehicle was hers. When asked if she lived by herself, she declined to answer and shut the door.
The next day, the victim contacted investigators reporting the suspect, later identified as Morales Polio, was next door packing his belongings into a car matching the one on surveillance video.
The victim later came to the sheriff's office with downloaded video showing the suspect's vehicle, with Morales Polio allegedly loading items into it that had been taken from the store.
Bond for Morales Polio was set at $10,000.
WebReadyTM Powered by WireReady® NSI