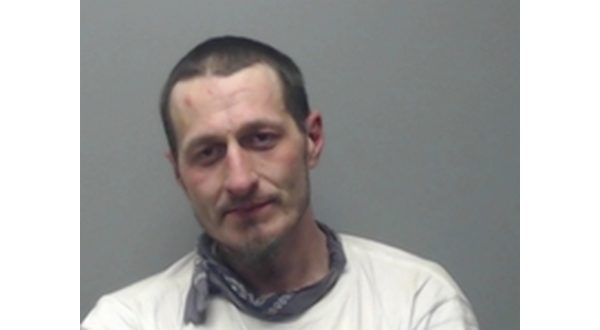 Photo: Jeremiah Dean Partee
A 42-year-old, rural Mountain Home man led police on a high-speed chase on icy roads before being apprehended Wednesday afternoon in Mountain Home.
Jeremiah Dean Partee faces felony charges of theft by receiving and fleeing, along with misdemeanors of reckless driving, no liability insurance, driving on a suspended license, leaving the scene of an accident with property damage and failure to obey a traffic control sign or device. Bond for Partee is set at $51,180. A parolee, Partee is also on a hold for Ozark and Howell counties in Missouri.
According to a news release from the Baxter County Sheriff's Office (BCSO), Partee was a suspect in connection with motor vehicle thefts in Missouri and had reportedly eluded Ozark County authorities after wrecking a stolen vehicle. Partee was alleged to have fled in a silver Ford Taurus, and the vehicle's license plate number was provided to area law enforcement agencies.
Wednesday afternoon, a deputy from BCSO reportedly met the suspect on Walker Road, headed toward State Highway 5 North. Other deputies attempted to stop the vehicle at the intersection, but Partee allegedly slid on the ice and into a ditch, where he was able to extricate the car and continued his flight from justice on Highway 5.
The pursuit reached speeds of more than 80 mph and endangered other drivers, according to the news release. After entering the city of Mountain Home, Partee wrecked the vehicle at the First Street intersection and fled on foot in the direction of the former Town & County Motel. Officers observed Partee attempting to hide in a room, and he was taken into custody.
Agencies involved in the incident were the Baxter County Sheriff's Office, Mountain Home Police Department and Arkansas State Police.
WebReadyTM Powered by WireReady® NSI