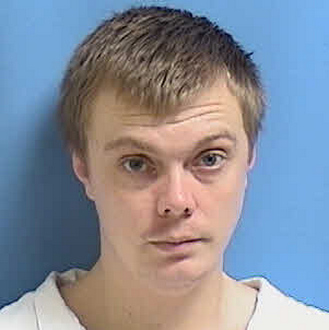 Photo: James Edward Tyler Davis
One of the two men charged with the June 2019 murder of 20-year-old Tyler Wade Pickett of Mountain Home appeared in Baxter County Court Thursday.
Twenty-seven-year-old James Edward Tyler Davis of Norfork and 38-year-old Jeffery Scott Shepherd of Mountain Home were both charged with first-degree murder and battery in connection with Pickett's death.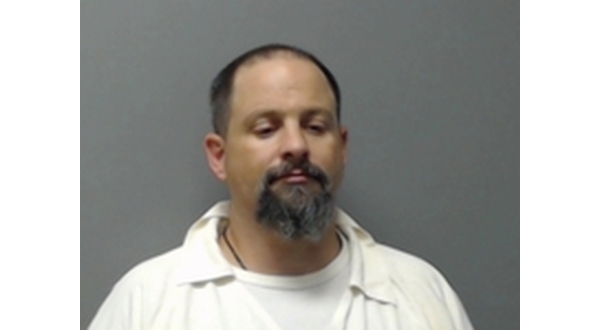 Photo: Jeffery Scott Shepherd
Davis appeared in Baxter County Circuit Court by way of a video hookup from the Varner Unit of the state prison system.
He is serving time there on a conviction from Benton County not related to Pickett's murder.
It was announced in court that Davis will soon be paroled and returned to the Baxter County jail.
Hearings on petitions to revoke Davis probation in two earlier cases are now set for May 20.
Both men appear to have led nomadic lives. Shepherd has listed addresses in Gassville, Salesville and Mountain Home. He has also used an Oklahoma driver's license, according to court records. Davis has either listed addresses or been in trouble in Tulsa, Oklahoma, Norfork, Judsonia, Bentonville and Izard County.
When Davis was in trouble in Oklahoma recently, he listed Norfork as his residence but was driving a vehicle with a West Virginia license plate.
Prior to his body being found, Pickett's mother was active on social media asking for help in finding her son. She said he had not been in contact with her since April 2019. Pickett had been officially reported missing to the Mountain Home Police Department in September 2019.
The mother announced the death of her missing child by posting on Facebook, "Tyler has been found. But, it wasn't the outcome we were looking for."
It has also been reported it was not unusual for Pickett to be out of touch with his family for short periods of time. His mother said, however, he had never been silent for months.
Officers had worked the missing person's report without success for about three months.
In early December 2019, the case heated up when a concerned citizen provided information ultimately leading to the discovery of the victim's remains and the arrest of the two men allegedly involved in killing him.
The citizen told officers Pickett had been shot to death, and his body was located in the Norfork area.
In addition, the caller provided names and other information enabling officers to conduct interviews with a number of people – leading to the identification of a person of interest.
A search warrant was obtained for property along Windswept Trail. A circuit judge authorized the warrant, after being provided with preliminary information gathered from helicopter flights over the area, as well as from a ground crew.
Investigators found partial skeletal remains and personal items that led to the identification of the body as that of the missing man.
Officers first interviewed Shepherd and, according to Baxter County Sheriff John Montgomery, he admitted he had gone alone to the property June 27, 2019 and met Davis, Pickett and a female who came together in a separate vehicle.
Shepherd admitted that shortly after all four people were at the site, he hit Pickett in the jaw with his closed fist, knocking him out. He was said to have also confessed to kicking Pickett in the ribs, while he was on the ground.
After Pickett came to, Davis and Shepherd were reported to have walked him to a rubbish pile where Davis shot him multiple times with a .22-caliber rifle.
The two men departed the crime scene, leaving Pickett's body on the rubbish pile.
The female who had driven to the area with Davis and Pickett said Davis had given her narcotics, and she was passed out for most of the time the victim was attacked and killed.
She told investigators when she awoke and realized the victim was no longer with them, she asked Davis where Pickett was. Davis was alleged to have responded, "He's dead, don't worry about him, and they will never find the body or the gun."
Currently no information has been made available by prosecutors concerning alleged connections between the victim and the two men charged with killing him or what might have led Davis and Shepherd to take Pickett's life.
Davis -– who is serving a prison sentence from Benton County after being convicted on charges of possession of methamphetamine and being a felon in possession of a firearm — lists an address along Windswept Trail in Norfork as his place of residence in Benton County court records.
It is the same address where Pickett's remains were found.
Davis has had a number of criminal cases opened against him, with the first criminal charges being filed in 2012.
Charges were filed against Davis in Baxter County in 2012, 2014 and 2016. He faced drug charges in Izard County in 2018. The Benton County case was filed in April 2018.
WebReadyTM Powered by WireReady® NSI