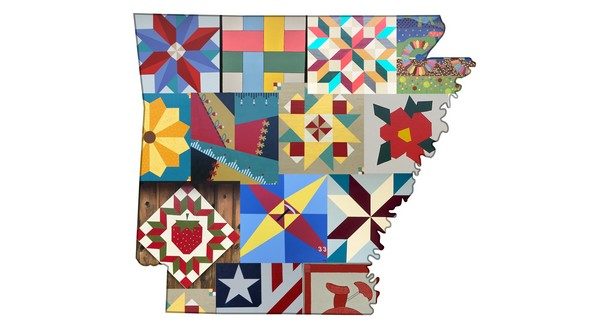 LITTLE ROCK, Ark. – Seven organizations from around the state, including one in North Central Arkansas, have received an Arkansas Heritage Grant from the Division of Arkansas Heritage. The grants ranged in size from $619 to $5,000 for each institution and will fund such things as tours, publications and festivals.
The seven include Arkansas Quilt Trails, Inc. of Mountain View, the recipient of a grant for $4,969.
Arkansas Quilt Trails was formalized late in 2016.
"Arkansas communities have so much to share through their individual heritage stories," says Stacy Hurst, secretary of the Department of Parks, Heritage & Tourism. "We are delighted that these grants can provide much needed support so that they can reveal these stories to all Arkansans."
Each year grants up to $5,000 each are awarded to local organizations to underwrite the development of Arkansas history- and heritage-themed events, projects and activities. The grants are funded by the 1/8¢ Conservation Tax, Amendment 75.
For more information on the grant process or future grant cycles, go to arkansasheritage.com/available-grants/department-of-arkansas-heritage-grants/arkansas-heritage-grant or contact Debra Fithen, grants manager for the Division of Arkansas Heritage, at debra.fithen@arkansas.gov or 501-324-9150.
WebReadyTM Powered by WireReady® NSI