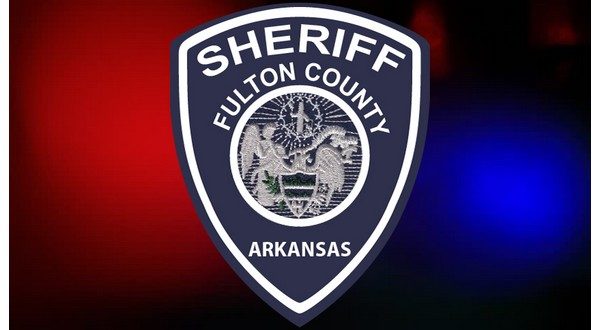 The number of cases filed against an 81-year-old Fulton County man has grown to four, and the number of rape charges against Leonard F. Pickle Jr. of the Hardy area has reached nine.
Rape is a Class Y felony, the most serious classification of crime in Arkansas not punishable by death.
According to the probable cause affidavit in the latest filing, the alleged female victim told law enforcement her family became acquainted as neighbors of Pickle when he lived on Wolf Hollow Circle. She said she and her sisters would go to the Spring River where Pickle would hold her up in the water teaching her to swim.
The victim alleges the sexual abuse started when she was 7 or 8 years old and continued until she was 11 or 12. She said one of the incidents occurred on Christmas in 1991. The victim said there were always a lot of children around, including her two older sisters and her brother.
She said the last time he attempted to assault her she was about 13 years old. She said she told him to stop and if he ever did it again, she would kill him. She said he never bothered her after that incident.
She also alleges she was present when Pickle had sex with two others girls.
Bond in this case is set at $200,000.
According to the probable cause affidavit in an earlier filed case, a 30-year-old female came forward after hearing Pickle had been arrested in connection with allegations involving two other victims.
The woman told law enforcement she wanted to disclose what Pickle had allegedly done to her. She went on to say he had allegedly begun sexually abusing her when she was 4 or 5 years old and continued until she was 11 or 12.
The woman said Pickle lived part-time in a mobile home north of Hardy in Fulton County. She said she spent time in the area with Pickle's neighbors who had three girls close to her age.
The woman alleges the sexual abuse "happened probably 40 to 50 times in all, and that it began by him showing her pornographic videos …"
Bond in this case is set at $75,000.
In a third case, the victim told law enforcement she became acquainted with Pickle when he came to do yard work for her foster mother in Jonesboro, after the woman's husband died.
She said her foster mother allowed Pickle to babysit her and her older sister, while the woman would go on dates. She said on two occasions, Pickle took the girls to his camper traIler in Fulton County, where the alleged sexual assault occurred.
Bond in this case is set at $75,000.
In the fourth case, the alleged victim was interviewed at the Child's Advocacy Center in West Plains.
The victim alleges Pickle began abusing her from the time she was 5 or 6 until she was 7 or 8.
In early February, the victim and her parents traveled to Pickle's residence. While the victim was unable to identify anything familiar on the exterior of the residence, saying she did not play outdoors while she was there, she was able to describe the interior of the home.
Bond in this case was also set at $75,000.
WebReadyTM Powered by WireReady® NSI