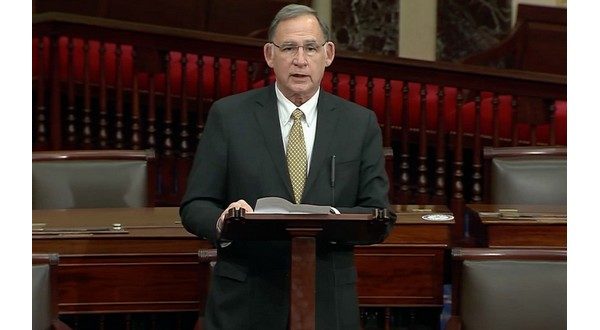 PHOTO: U.S. Senator John Boozman
U.S. Sen. John Boozman visited the Twin Lakes Area on Tuesday, traveling to Summit, Mountain Home and Salem.
Last week, the senator launched his "Shot in the ARms" tour to promote the COVID-19 vaccine. Getting vaccinated is the quickest way back to normal, Boozman told KTLO's Bob Knight in a drop-in interview.

Listen:


Boozman's emphasis on COVID-19 vaccinations comes on the heels of the senator's bipartisan Strengthening and Amplifying Vaccination Efforts to Locally Immunize all Veterans and Every Spouse Act being signed into law. That legislation, also known as the SAVES LIVES Act, allows the VA to vaccinate all veterans, their spouses, caregivers and some dependents to the extent that vaccines are available, as well as urges the federal government to allocate more doses to the VA department based on this increased eligibility.

Listen:


Arkansas last week expanded its vaccine eligibility to everyone 16 and older. More than 1.2 million of the 1.8 million doses allocated to the state have been given so far, the Associated Press reported Monday.

Listen:


While in the area, Boozman paid a visit to Yellville-Summit High School, where he met with Superintendent Wes Henderson and other district leaders to discuss the challenges COVID-19 presented to rural schools. In Mountain Home, he toured the AmericaN95 Mask facility, which manufactures N95 face masks. At Salem, the senator visited the North Arkansas Electrical Cooperative before closing out his day with stops in Ash Flat to visit Emerson Electric and Ozarka College.
WebReadyTM Powered by WireReady® NSI