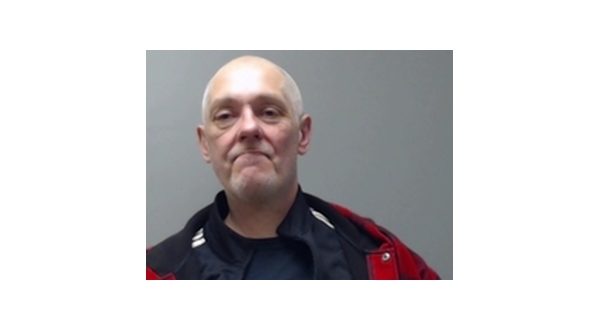 James Seawell
A man who once rode his old bicycle into the Mountain Home Walmart and rode out with a new one while allegedly proclaiming he was a police officer made an appearance in Baxter County Circuit Court Thursday.
Fifty-two-year-old James John Seawell of Mountain Home entered a guilty plea to charges in the bicycle case and two drug-related cases.
He was sentenced to five years in prison by Circuit Judge John Putman.
Seawell was last arrested on drug charges in December 2020 when he was found to be in possession of methamphetamine. He was also arrested September 12 last year for possessing drugs and paraphernalia used to ingest drugs.
In early January last year, Seawell was taken into custody in the "bike swap" case and charged with theft of property, resisting arrest, fleeing and impersonating a police officer.
When he rode into the Mountain Home Walmart on his old bike, Seawell is reported to have been wearing a black tee shirt with "Police" printed on it
Seawell was not picked up immediately after the incident at Walmart. He was nabbed later when two Mountain Home police officers came to Baxter Regional Medical Center in response to an unrelated call.
As the officers were standing outside the emergency room entrance, they spotted Seawell walking toward them. Seawell was said to have been an exact match to images seen on Walmart security video of the bike swap in progress.
When they asked to speak to him, Seawell said he needed to get to the emergency room and ran toward the entrance. He was taken to the ground and placed in hand restraints.
Seawell was also arrested on Dec. 20, 2019 when he walked out of the Ash Flat Walmart with almost $4,000 in unpaid-for-merchandise.
WebReadyTM Powered by WireReady® NSI