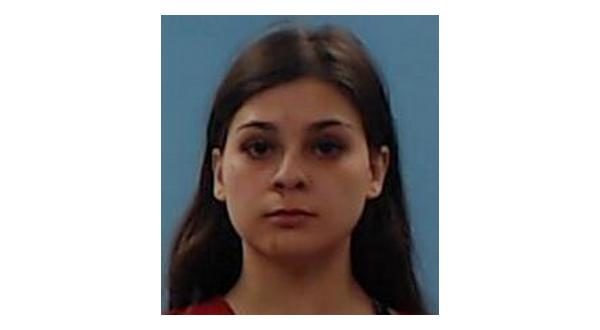 A woman arrested at a party is accused of striking or biting seven deputies, injuring five of them with two having to seek medical treatment at the hospital. The assaults began when 22-year-old Kayla Lee Bartlett of Harrison was being arrested and continued in the jail resulting in seven charges, including five felonies.
Court documents show Boone County deputies were dispatched to a party with underage drinking in the Lead Hill area April 11. When deputies arrived, a number of individuals fled the residence, including Bartlett. Deputies say she refused orders to lie on the ground or put her hands behind her and became violent when they handcuffed her, kicking two deputies in the chest.
Once at the jail, Bartlett was being placed in the exercise yard and again became combative. A jailer had secured Bartlett by the arm when she refused orders, broke loose and struck the jailer multiple times in the head. Another jailer brought the restraint chair, but that jailer was kicked in the head twice and kneed in the ribs.
A short time later, Bartlett was again aggressive towards jailers who had to deploy pepper spray on her. Bartlett then reportedly grabbed one of the jailers by her hair, pulling her to the ground and struck her in the face with her knee. It was later determined the hair had been pulled from the jailer's scalp.
All total, seven deputies were struck or bit by Bartlett with five reporting injuries. Two jailers were treated at the hospital for their injuries including one who had to get a tetanus shot after he was bit.
Bartlett picked up seven charges in connection with her outbursts including five felony counts of battery in the second degree and misdemeanor counts of disorderly conduct and resisting arrest.
WebReadyTM Powered by WireReady® NSI