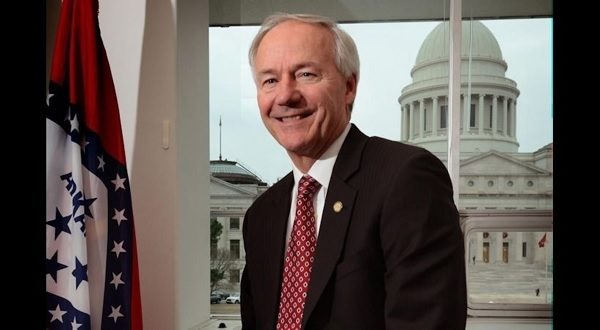 I have proclaimed that June is Blackberry Month in Arkansas and today I'd like to talk about a crowning blackberry achievement at the University of Arkansas's Fruit Research Station in Clarksville.
Dr. John Clark, a University of Arkansas Distinguished Professor of Horticulture who leads the team there, is a celebrity in the world of fruit production. Blackberries are his favorite. He has spent his career producing better blackberries, such as the thornless Prime Ark Traveler, which is easy on pickers' hands.
Blackberries aren't the only crop at the station, where the team also grows peaches, nectarines, blueberries, and grapes, among other fruit. The station bred the Cotton Candy grape, which sells all over the world.
Dr. Clark and Dr. Margaret Worthington, who are co-leaders of the fruit-breeding effort, want thornless plants and pretty blackberries that taste better, stay firm, and resist disease. Last year, the team introduced a variety that is a milestone in the world of blackberries.
They named the variety Ponca, which has all the characteristics they've tried to breed into blackberries. I sampled the Ponca last summer, and I can attest that the Ponca is a very sweet blackberry.
The station sold a limited number of the Ponca plants last summer. Alfred Froberg, whose farm is near Houston, Texas, has sent John a photograph of a basket of Ponca blackberries, which Alfred has declared is his favorite.
The berries are so sweet, you could bake a cobbler without adding sugar. But John won't make a cobbler with the berries. He will only eat them fresh.
Blackberry farming in Arkansas has become a serious enterprise. Dr. Amanda McWhirt, a horticulturist with the University of Arkansas Extension Service, helped organize the Arkansas Blackberry Growers Association in 2018. The group, which has about sixty members, convened at the research station on Wednesday.
One aspect of the fruit research program that I really appreciate is its robust intellectual property program. The Division patents the varieties of fruit it breeds, and nurseries buy a license to grow the fruits and pay royalties annually on their crop. The program helps to pay for itself.
With the release of the Ponca, John has continued his tradition of writing songs about a new variety of blackberry. A search for "Ponca Blackberry" on YouTube will pull up a video of John praising the new berry and picking his guitar in the blackberry patch.
I share John's love of blackberries. I picked them when I was young, and I took my children to pick them. It's a tradition for many families and the First Lady planted blackberries in a patch at the Governor's residence, so we are all doing our part to keep the tradition alive.
WebReadyTM Powered by WireReady® NSI