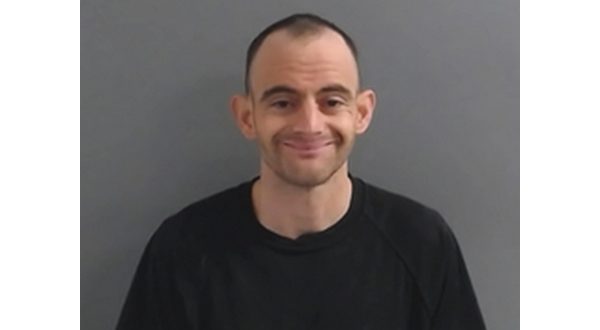 Thomas Valentine
A man who fled from authorities in early July was arrested Thursday in Marion County.
Thirty-one-year-old Thomas Valentine faces felony charges of possession of a scheduled I or II controlled substance and second degree battery. He also faces misdemeanor charges of possession of drug paraphernalia, fleeing and carrying an illegal weapon, along with multiple traffic violations. Valentine was released on a $5,000 bond.
The incident leading to the charges against occurred July 10 with a traffic stop in Yellville.
According to a probable cause affidavit from the Marion County Sheriff's Office, Valentine was allegedly driving a vehicle with no tags when a deputy initiated a traffic stop. The vehicle failed to stop at several stop signs and finally pulled into a residence on 8th Street.
The deputy exited his patrol cruiser and saw a man, later identified as Valentine, walking away from the vehicle. Valentine refused commands to stop and produce his driver's license and told the officer, "he had no reason to stop him."
As the deputy requested backup, Valentine fled on foot, jumping a fence and running west toward a mobile home park. During the pursuit, the deputy was tripped by a dog that was barking and nipping at his heels. The deputy had to have a woman at the residence detain the dog, to avoid having to deploy his service weapon against the animal. The delay allowed Valentine to escape in to the area of the mobile home park near Roller-Burns Funeral Home.
During a search of the vehicle, officers found drug paraphernalia and approximately 25 grams of a substance suspected of being tar heroin. Authorities also located a weapon known as "the spark-o-matic insta claw", which authorities say is similar to brass knuckles. The weapon also had engravings "which appeared to depict KKK attire."
WebReadyTM Powered by WireReady® NSI